"No matter what, just be positive and cheerful, and take care of your health. Just don't stop believing that life will work out for you."

– Bee Yeong
I am always cheerful and laughing when I am with others, spreading happiness to all those around me. Living with my 89-year-old mother, I also take care of her daily needs as I am her sole caregiver.
To have a steady and meaningful job, I took up courses to upgrade myself and I am now a freelance trainer teaching workplace literacy.
I also spend time in the kitchen as much as possible cooking healthy food such as steamed fish, pork with eggs and blended vegetables.
My life may be simple but I am living it to the fullest. I am happy and confident about the future.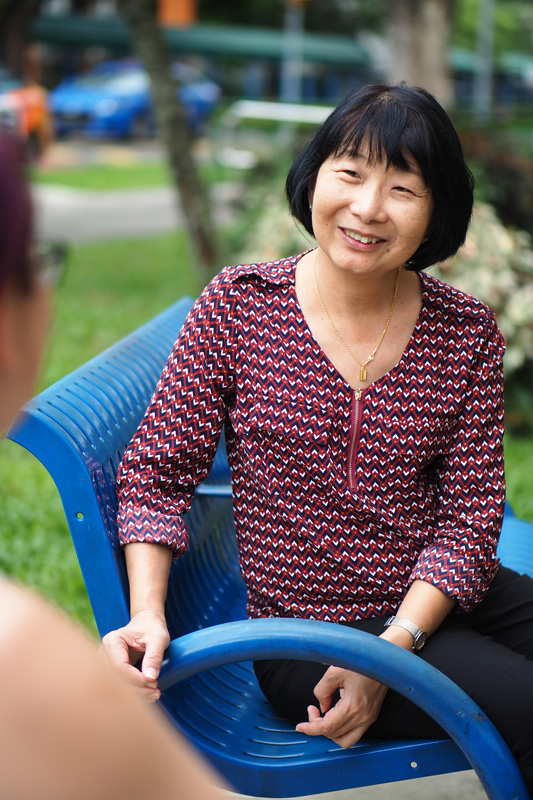 Double blow
However, if you were to see me today, you would never have known the pain and anguish that I went through before and how I was grappling to cope with life.
It was only a few years back when I suffered a double blow. I was diagnosed with kidney failure as well as breast cancer. I had to undergo an operation for my cancer and had a relapse in 2015, around the same time that I needed to start dialysis.
I believed that I was nearing the end of my life's journey. I initially kept my health condition from my family as I did not want them to worry about me.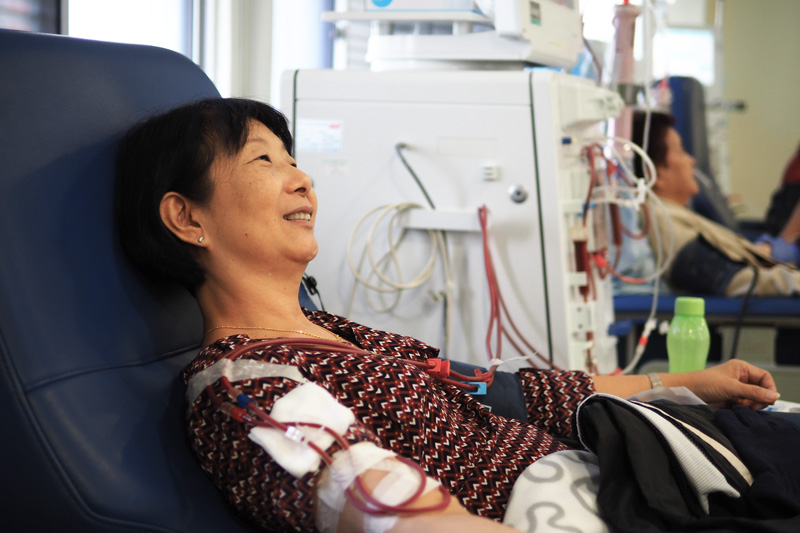 Becoming stronger and positive
However, with quality treatment, care and support from NKF, as well as finding strength through my religious faith, I gradually built up the courage to look ahead and make something out of my life. I was determined not to let my illness weigh me down.
Sharing the health message
Today, I share my life experiences with people who are willing to listen with the goal of encouraging them to lead a healthy life and persuading them to go for regular health check-ups. I believe that early diagnosis of any illness can and will save lives.