慢性肾脏病诊所是一个全方位一站式中心,为有肾脏病风险或患肾脏病风险较高的人提供免费肾脏健康检查。早期发现和预防是应对慢性病的关键。
检查包括检测肾脏病、高血压、高胆固醇和糖尿病。参与者也将在检查当天与我们的营养师和运动专家进行咨询。
慢性肾脏病诊所的营业时间位于每周三上午 9 点至 11点15分(公共假期除外)。
为什么参与肾脏检查那么重要?
在病情处于晚期之前,肾脏病的症状并不明显。肾脏的损害在这些阶段,是不可逆转的。
因此,及早发现肾脏病是重要的,以便及时做出干预和治疗,来控制或缓慢肾脏衰竭的进展。 免费检查包括 (无需禁食)

谁符合条件?(您需要满足以下所有 3 项资格要求)

•体重指数
•腰围测量
•血压
•血糖
•胆固醇
•尿白蛋白:肌酐比(检查肾脏病的迹象)
• 血清肌酐(测量肾脏功能)
•与营养师和运动专家进行咨询


视网膜检验(检查重大眼疾)与新加坡眼科研究所合作(SERI).
视网膜研究的参与者将获得时间上的补偿。
√ 年龄介于21至80岁

√ 符合以下任何一个条件:

- 有肾脏病、糖尿病或高血压家族病史者

- 已知患有糖尿病、高血压或心脏病*
*包括心脏病发作、心力衰竭、瓣膜病、中风和血管疾病

- 身体质量指数 (BMI) ≥ 27.5公斤/米2

√ 过去一年里內没做过任何肾脏检验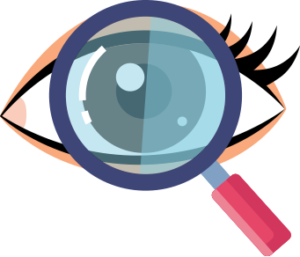 If you opt for the retinal eye scan, a 1-way travel reimbursement ($20) after the screening will be provided as eye dilation will be required.
Frequently Asked Questions on Dilation
Dilating the pupils by instilling dilation eye drops enlarges your eye pupil size, allowing us to have a better view of the retina (located at the back of the eye). This is important as it improves the quality of the retinal images needed for this study. 
It will take about 15-20 minutes for the pupils to be dilated. On average, it takes about 4-6 hours for your eyes to return to normal.
Once your eyes are dilated, your vision will be blurred and you will have increased sensitivity to bright lights for about 4 hours. As a result, you be more prone to slipping, falling, moving unsteadily, etc.
You may experience mild local allergic reactions (i.e. rashes, redness of eye, itch).
There is a very small risk of acute angle closure glaucoma (an acute rise in eye pressure), estimated to occur in less than 1 in 5000 people. An eye pressure or shadow light test will be done to assess the risk before instilling eye drops. Dilating eye drops will not be used on patients who are at risk of developing acute angle closure glaucoma.
You may opt to take retinal photographs without dilation; however, the quality of the photographs may not be usable.
If you are participating in the eye screening, please wear glasses on the screening day as the dilating drops will interfere with the contact lens.
What are the Do's and Don'ts After Eye Dilation?
从花拉公园地铁站 (G出口):
125号巴士
在圣迈克巴士终站(St. Michael's Bus Terminal)下车
139号巴士
在惹兰拉惹大牌105号(Blk 105 Jalan Rajah)对面的巴士站下车
从大巴窑巴士转换站:
139号 巴士
在惹兰拉惹大牌105号(Blk 105 Jalan Rajah)巴士站下车