A monthly donation scheme that provides donors with the option to donate a small gift through Inter-Bank GIRO or credit card. It helps support and ensures the continuity and stability of our programmes. You can play a part in helping our needy kidney patients lead fulfilling lives.
Lifeline of patients, each machine has an average lifespan of 7- 8 years. A contribution of $20,000 provides 1 dialysis machine that will benefit 6 patients who are on dialysis 3 times a week, 4-5 hours each time.
Patients come for treatment thrice weekly and have to do so for the rest of of their lives. For each treatment, they depend on an Artificial Kidney (A.K) to filter wastes and excess fluids from their body. A $25 donation benefits one patient who uses A.K.s for one week.
Besides coping with chronic kidney failure, many of our patients require constant encouragement and holistic care. Your donation contributes to their psycho-social, physical health, nutritional and transportation needs to ease their financial and emotional burdens.
Whether it is an anniversary, birthday, engagement, baby shower, wedding day or Mother's/Father's Day, jump start your celebrations and make it truly extraordinary! It is also a great way to pay tribute to that special someone by donating in honour or in memory of your loved one. Give Life & Hope to needy kidney patients and make this day both memorable and meaningful!
We welcome donation of products that are relevant to the organisation's mission. Examples of in-kind sponsorship are the provision of necessities for patients and product sponsorship for events, depending on the needs of patients and event requirements.
Please contact us at lifedrops@nkfs.org if you would like to find out more about the items that we need.
Through this programme, you can pledge your property, CPF, savings or life insurance policy to the NKF. The pledges take effect only after your death. Property can be pledged through a will; CPF savings through a CPF nomination, and life insurance policies through your insurance companies.
There are so many ways to help patients in need. Choose the way that works best for you. Your generosity means the world to our patients.
Hardship, Enabling and Assistance Programme (HEAP)
As our patients are more vulnerable, they are more susceptible to risk factors that are beyond their control. When patients are faced with such situations due to unforeseen circumstances and contingencies, HEAP aims to provide them with additional support, wherever possible, when other sources of funding are not available or exhausted.
The Friends of NKF (FON) Programme was launched in November 2016 to show our appreciation to our supporters for their compassion and generosity to our cause over the years.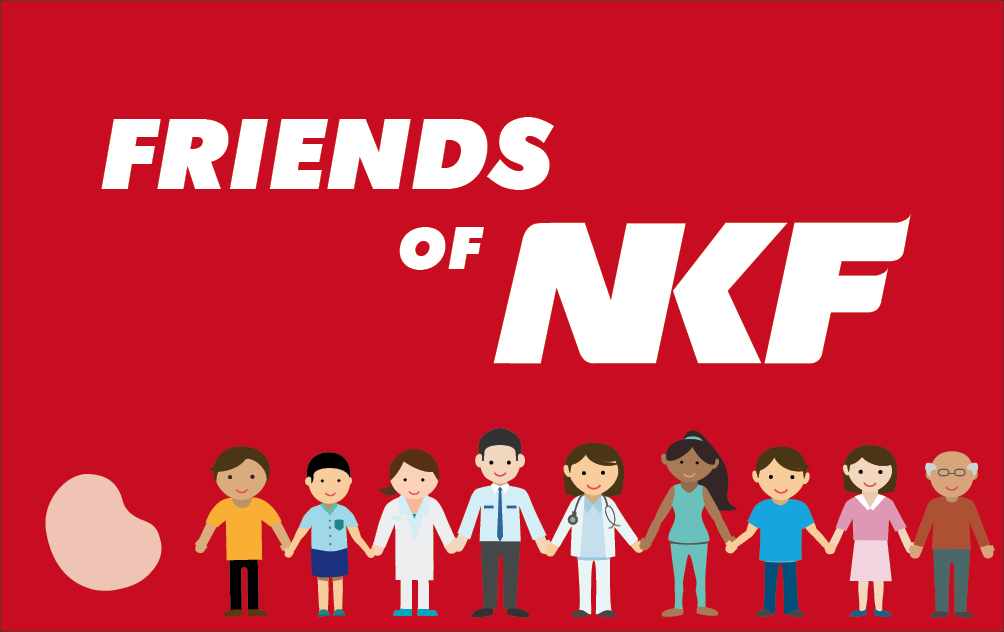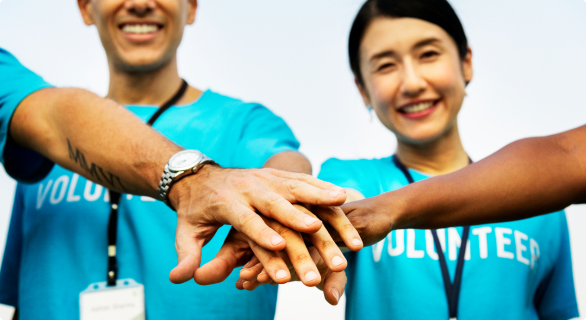 Volunteers play a part in inspiring patients to rise above their adversities and lead a reasonable quality of life. You, too, can give life and hope to our patients by volunteering with us.