Have You Downloaded Them Yet?
Share these two fun kidney sticker packs on WhatsApp and Telegram with your friends and loved ones to spice up your daily conversations while raising awareness of kidney health!
Read on for instructions on downloading the sticker packs!
Series #2 (NEW!) - Team Kidneys 2.0!
Kidneys Unite
As we start to get used to more conversations moving online due to the pandemic, get creative in strengthening bonds and staying connected over messaging apps with your friends and family! The NKF Kidney Sticker Pack Contest made its return in 2021, where we invited everyone to unleash their creativity by designing a set of kidney stickers that captures our Singapore spirit!
Add this newly developed animated sticker pack, specially made with love by the contestants, to your collection now! It will be a wonderful extension of our first sticker series!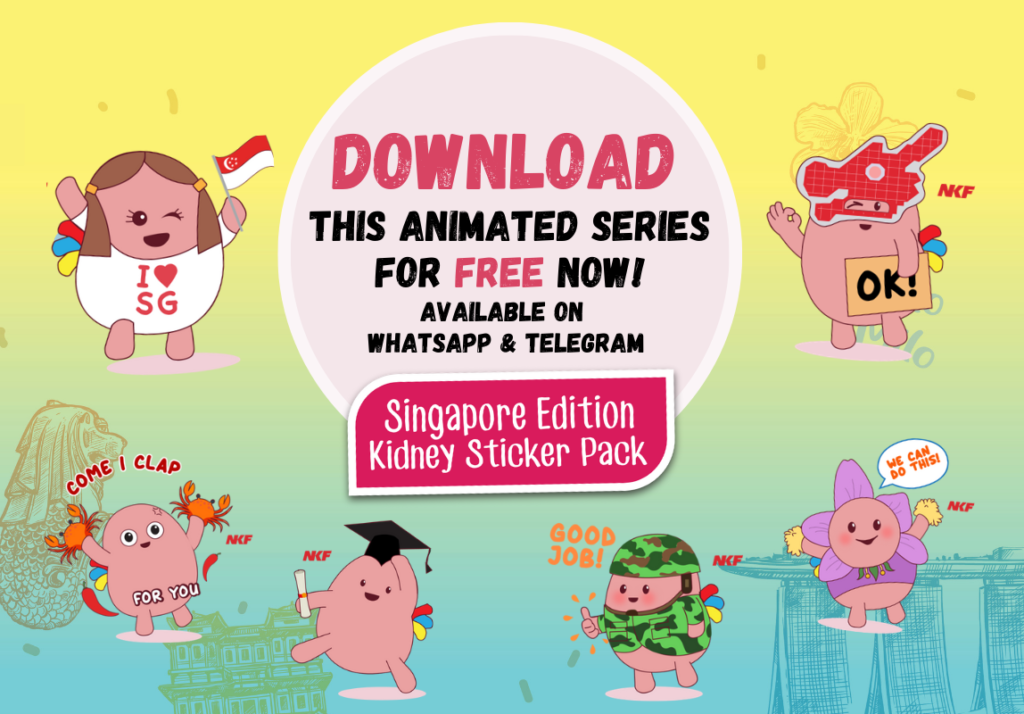 Series #1 - Team Kidneys!
Kidney Health Anytime, Anywhere
Adopting a healthy lifestyle is not only wise but also essential in preventing the onset of health problems such as chronic kidney disease. Our kidneys do several important jobs that help to keep our body working well. This is a particularly important matter to pay attention to, as Singapore is ranked 1st in the world for diabetes-induced kidney failure.
In conjunction with World Kidney Day 2020, NKF launched its very first NKF Kidney Sticker Pack contest to rally people from all walks of lives to design a set of kidney stickers that encourages people to lead a healthier lifestyle and raise awareness of kidney health!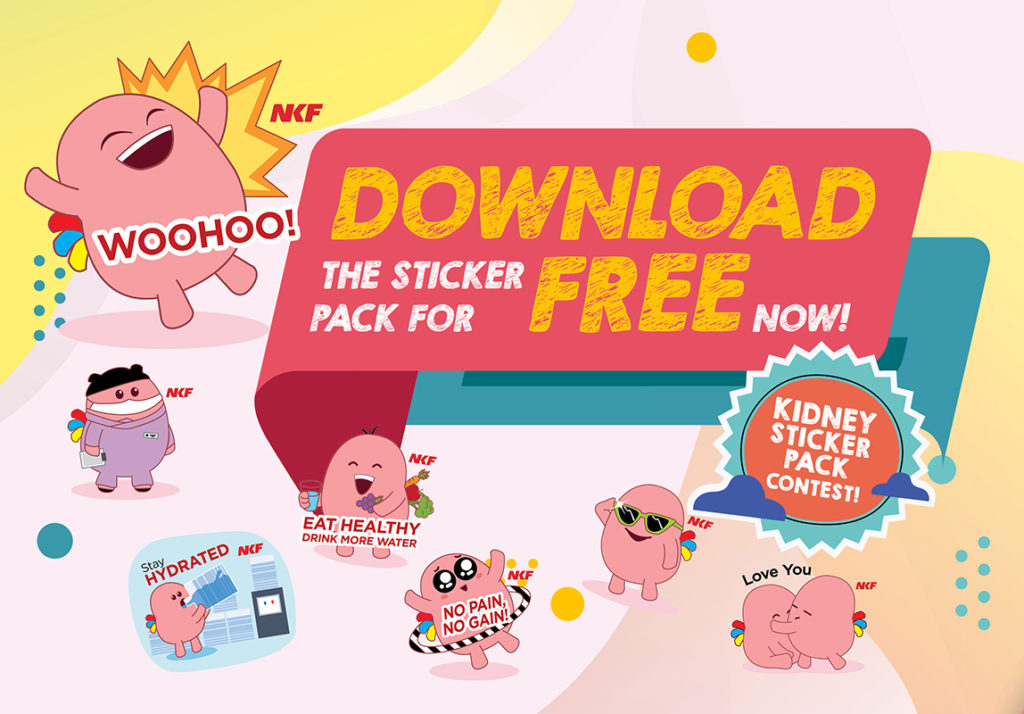 For Series #2
Download Sticker maker for WhatsApp on App Store/Google Play
Open the app on your phone and click 'Ínstall' then 'Add to WhatsApp' or 'Add to iMessage'
For Series #1
Download sticker.ly on App Store/Google Play
Search for NKF Singapore in the search bar to access the kidney sticker pack
Select your preferred messaging platform by clicking on 'Add to WhatsApp' or 'Add to iMessage'