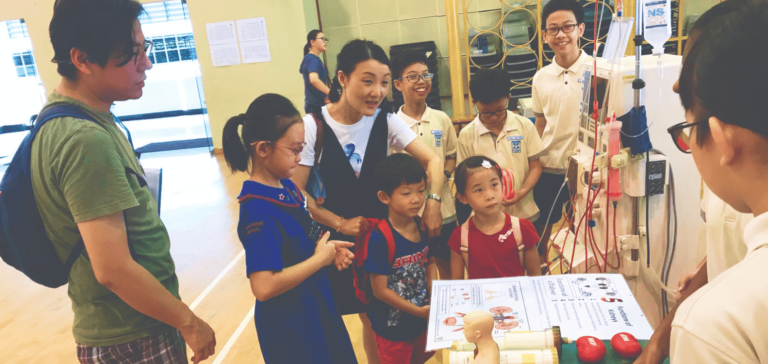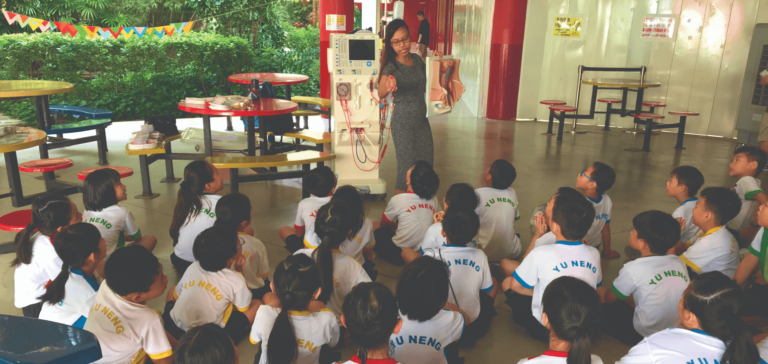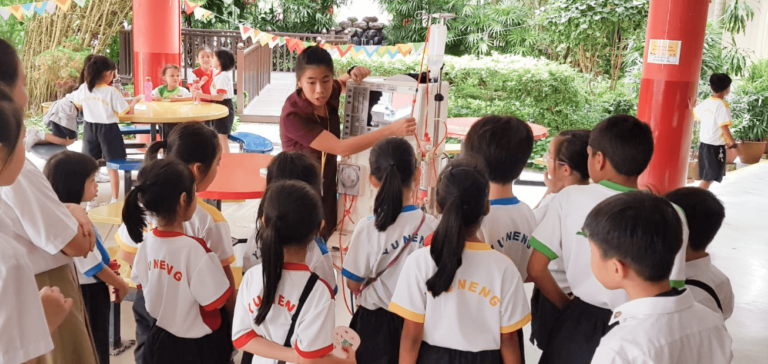 To enhance awareness of kidney health, a kidney showcase with a mock dialysis machine can be set up at your school, office or community premises. This way you will be enriched with knowledge on patient's lifestyle and treatments available. There will also be games and quizzes for an interactive and engaging learning experience for all ages.
9:00am – 12:00pm
(Excluding public holidays)
Logistics support (if any)
2 rectangle (2'x4') tables, 2 chairs and space for a pull up banner
When the booking is confirmed, an email will be sent to the registered email address. All bookings should be made at least 2 weeks in advance. For enquiries, please email to contact_us@nkfs.org, or call 1800-KIDNEYS (5436397).