Caregiver Resources & Tips
NKF understands that caregiving for family members can be both challenging and rewarding. We seek to provide support to caregivers in their caregiving journey.
Here are some resources that may assist you in this special role:
Catering and eating out with a dialysis family member / friend
Tucking into catered food and eating out can be both an enjoyable and healthy social activity for dialysis patients, their family and friends, as long as careful planning and smart meal choices that are low in sodium, potassium and phosphorus are made.
Click here for further information on the list of items to take note of and menu ideas before catering meals for your dialysis friends / loved ones.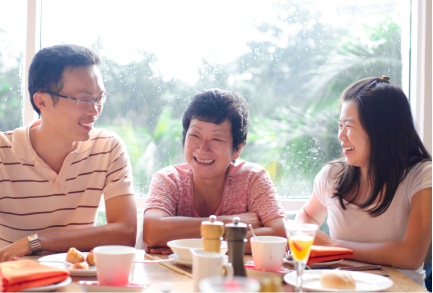 Cooking for dialysis family member / friend
Limiting potassium, phosphorus, sugar, sodium and fluids intake are often recommended for people with kidney failure.
Download this guidebook here to find a range of renal friendly recipes such as claypot chicken rice, pizza, frittata and more, that are suitable for everyone, including dialysis patients.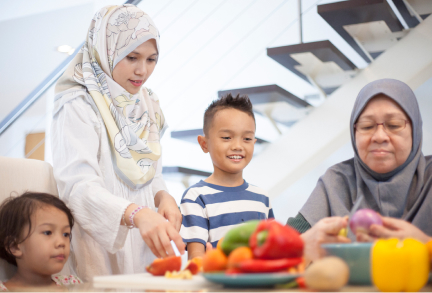 Gift suggestions for dialysis patients
Wondering what to buy for your friends or relatives on dialysis during special occasions (e.g. birthdays, festive celebrations, gatherings, etc.)?
Be worry-free! Even though dialysis patients need to control their diet and fluid intake, there are many gifts that are beneficial for them.
An antioxidant-booster fruit basket containing low or moderate potassium fruits such as apples, dragon fruit, pears, guavas, oranges, pineapples, and plums is a great gift idea. Birds nest, sea cucumber, and abalone also provide a good source of protein and are low in potassium and phosphate.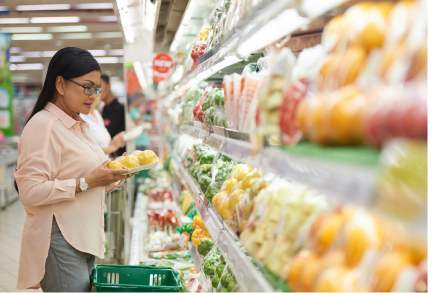 Experiencing caregiving burnout
If you are experiencing caregiving stress about fulfilling your other day-to-day obligations while caring for your loved one or friend, you are not alone! Our team of medical social workers can be approached for assessment and referral to appropriate support in the community as required.
Please contact us at contact_us@nkfs.org.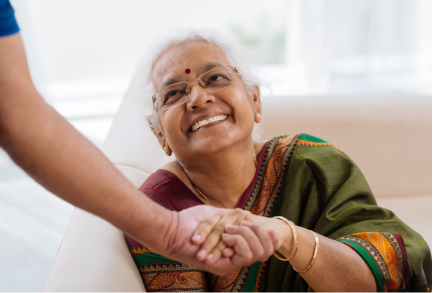 Other recommended tips and suggestions
Caregiver burnout can be relieved by:
Seeking support from family & friends
Attending to one's own needs
Getting adequate sleep & exercise
Organising caregiving responsibilities, medication and schedules
Seeking help from healthcare professionals in terms of seeking support groups and gaining referral to help
channels if needed
Kidney Failure: Are You At Risk?
Diabetic and/or hypertensive individuals as well as dialysis patients' family members are at a higher risk of developing kidney failure. Learn how to prevent it before it is too late!
Treating Kidney Failure
Find out about the different types of treatment options available.