NKF strives to be an advocate and integrator for kidney health and holistic care for the community, by the community. While supporting kidney failure patients with quality dialysis treatment and integrated care, its greater mission lies in preventing or delaying kidney failure through kidney health education, with deeper integration into the community and strategic collaborative partnerships.
Giving Life & Hope through affordable, sustainable & quality renal care and education & prevention of kidney disease in partnership with the community.
With kidney failure cases rising at an alarming pace in Singapore, we see a "kidney tsunami" coming. About six people are diagnosed every day, a three-fold increase from two decades ago. More than 300,000 people suffer from chronic kidney disease, with possibly more due to undiagnosed cases. NKF has over 5,300 dialysis patients – about 60% of the total dialysis patient population in Singapore. Diabetes remains one of the leading causes of kidney failure, and Singapore has one of the highest diabetes prevalence worldwide. If diabetes and other chronic diseases are not kept under control, daily kidney failure cases could hit 20, or even 30 cases in a few decades.
To shape the longer-term plans of NKF, our vision, Future Forward 2030, encompasses a two-engine strategy – like any aeroplane, it performs better when it has two engines.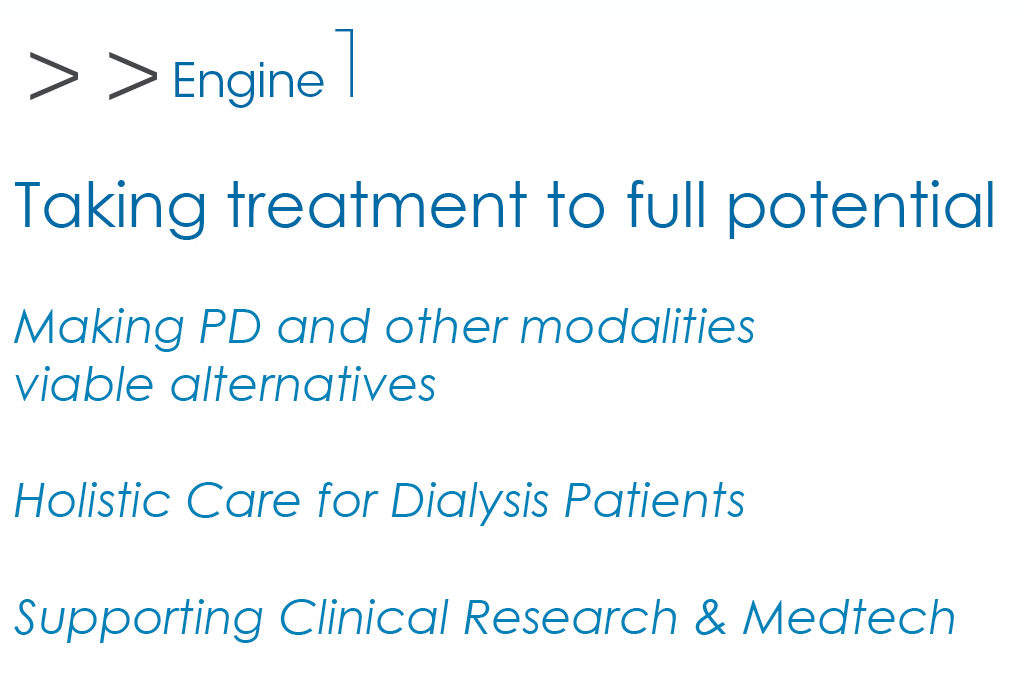 Engine 1 is focused on the short term – what we want to continue doing but doing it better and more efficiently.
We want patients to take ownership of their health and we strive to empower them to take charge of their health through self-care. We have to make sure that our patients are open to having dialysis treatment not only in the dialysis centres, but also at home. We need to train them and make sure our medical staff are well trained. We need to focus on the mental well-being of not only patients, but also their family members. We have to make sure that we have a cost structure that is sustainable to continue what we are doing, and, at the same time, be responsible to all our stakeholders and for your donations.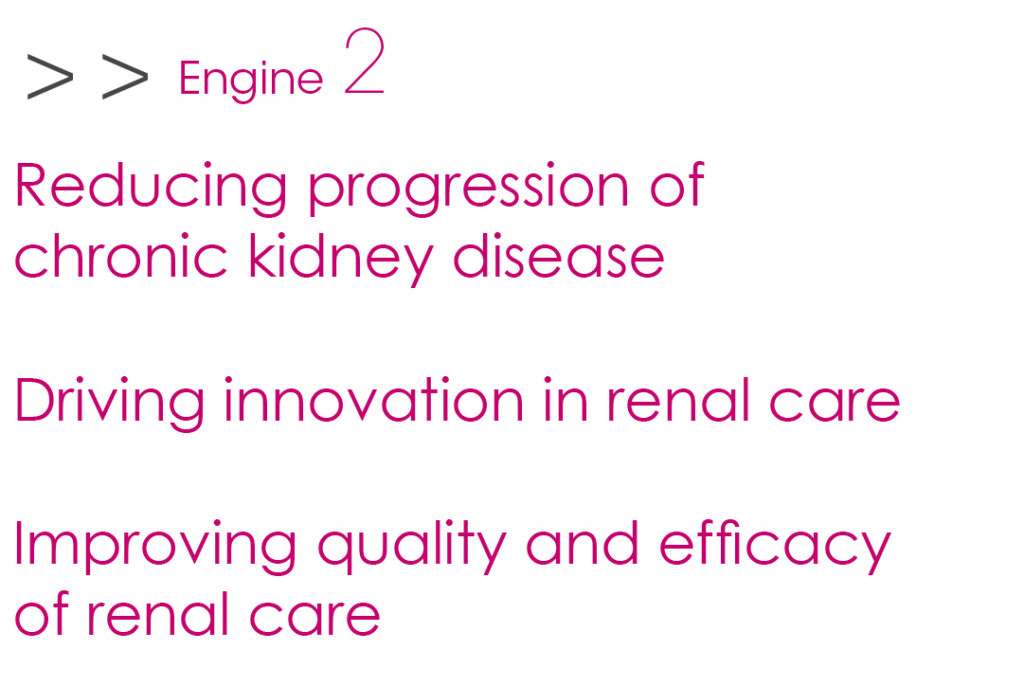 But we cannot just rely on Engine 1. We need to focus on Engine 2, which is the medium- to long-term strategy for NKF to arrest the disturbing trend of kidney disease.
We need to focus on upstream education and prevention – working with the community at large, schools and our partners in the healthcare ecosystem, to help people understand the importance of a healthy lifestyle. Our community outreach strategy is centred on the young, families and seniors, as well as the high-risk groups, to prevent the disease from happening in the first place. We also need to focus on innovation in treating kidney disease to better serve our patients, and do it in a very cost-efficient way. We can do this because we have the data, information and background of patients to work together with the community at large to prepare ourselves for 2030.