Klinik CKD ialah pusat holistic yang menyediakan saringan ginjal percuma untuk mereka yang berisiko atau lebih berisiko menghidap penyakit ginjal. Pengesanan dan pencegahan awal adalah kunci untuk menangani penyakit kronik.
Saringan ini termasuk ujian untuk mengesan penyakit ginjal, tekanan darah tinggi, kolesterol tinggi dan diabetes. Peserta juga akan mengadakan sesi konsultasi dengan pakar diet dan pakar senaman kami pada hari pemeriksaan.
Klinik CKD beroperasi setiap hari Rabu (kecuali cuti umum) dari 9 pagi – 11.15 pagi.
Mengapa penting untuk menjalani pemeriksaan ginjal?
Gejala-gejala penyakit ginjal mungkin tidak dapat dilihat sehingga keadaannya berada di peringkat lanjut. Kerosakan pada ginjal pada peringkat ini tidak dapat dipulihkan.
Oleh itu, adalah penting untuk penyakit ginjal dikesan lebih awal supaya intervensi dan rawatan yang tepat pada masanya dapat dimulakan untuk menguruskan keadaan dengan lebih baik dan mencegah atau melambatkan lagi perkembangan kepada kegagalan ginjal.
Apa yang diharapkan di Klinik Intervensi NKF? Saringan percuma termasuk
(Tidak perlu berpuasa)
Siapa yang layak?
(Anda perlu memenuhi kesemua 3 syarat kelayakan berikut)
• Indeks Jisim badan
• Ukuran pinggang
• Tekanan darah
• Glukosa darah
• Profil Kolesterol
• Albumin Urin: Nisbah Kreatinin (ujian untuk tanda-tanda penyakit buah pinggang)
• Serum Kreatinin (ujian untuk fungsi ginjal)
• Konsultasi bersama Pakar Diet dan Pakar Senaman

Pemeriksaan Mata Retina (Memeriksa penyakit utama berkaitan dengan mata) dengan kerjasama Institut Penyelidikan Mata Singapura (SERI) .


Peserta kajian pengimejan retina akan dibayar balik untuk masa mereka
√ Anda perlu berumur 21 - 80 tahun

√ Memenuhi MANA-MANA SATU daripada kriteria berikut:

- Disahkan menghidap diabetes, tekanan darah tinggi atau penyakit jantung*
*Termasuk keadaan seperti serangan jantung, kegagalan jantung, penyakit injap, strok dan penyakit saluran darah/vascular

- Mempunyai sejarah keluarga yang menghidap penyakit ginjal, diabetes, atau tekanan darah tinggi

- Mempunyai Indeks Jisim Badan (BMI) ≥ 27.5kg/m2

√ Tidak melakukan sebarang saringan ginjal dalam tempoh 1 tahun yang lalu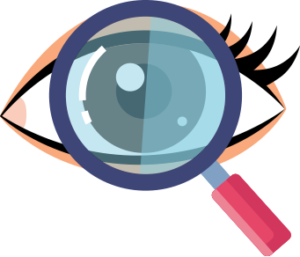 If you opt for the retinal eye scan, a 1-way travel reimbursement ($20) after the screening will be provided as eye dilation will be required.
Pastikan kesihatan anda terkawal di pusat saringan sehenti kami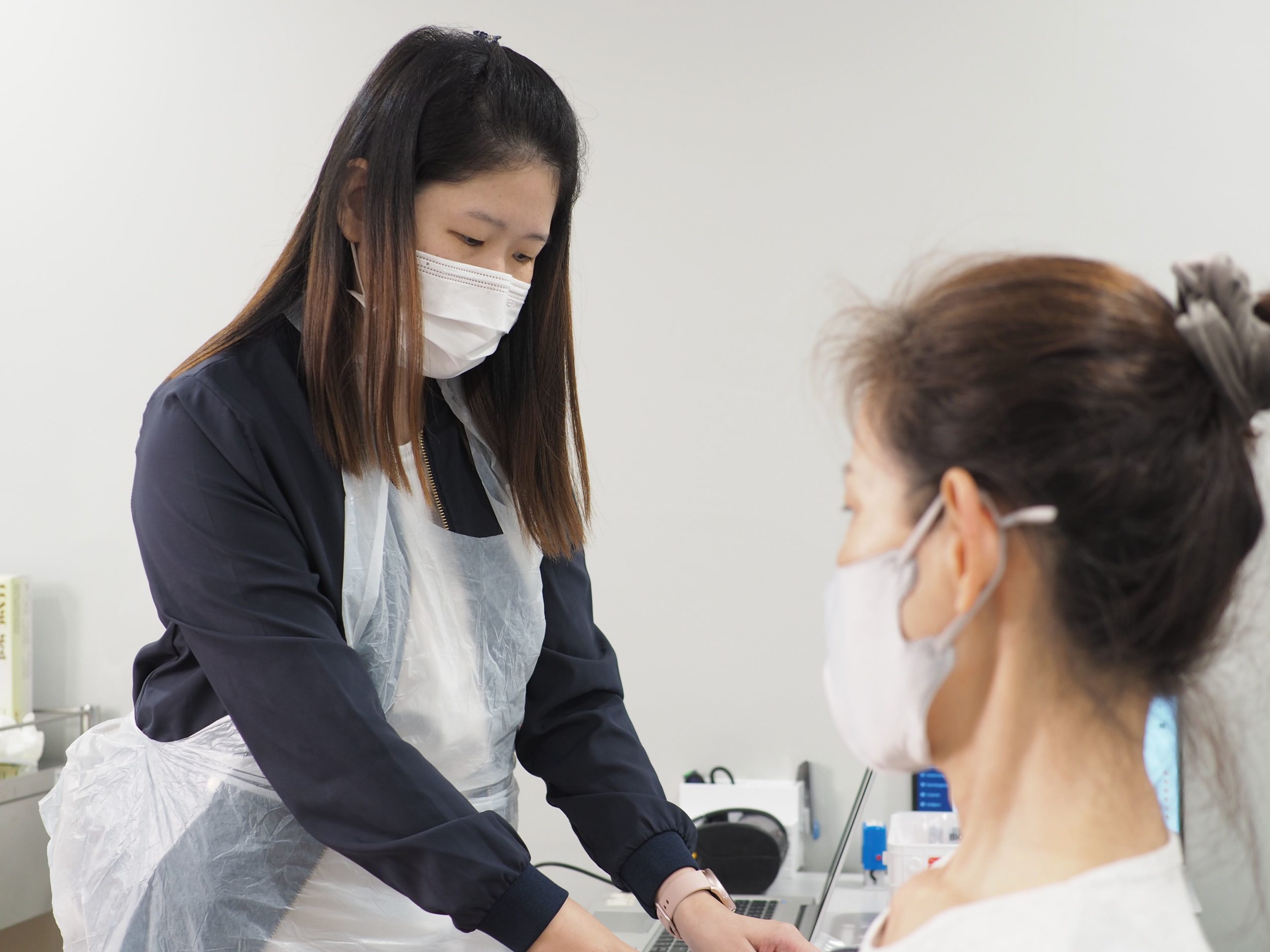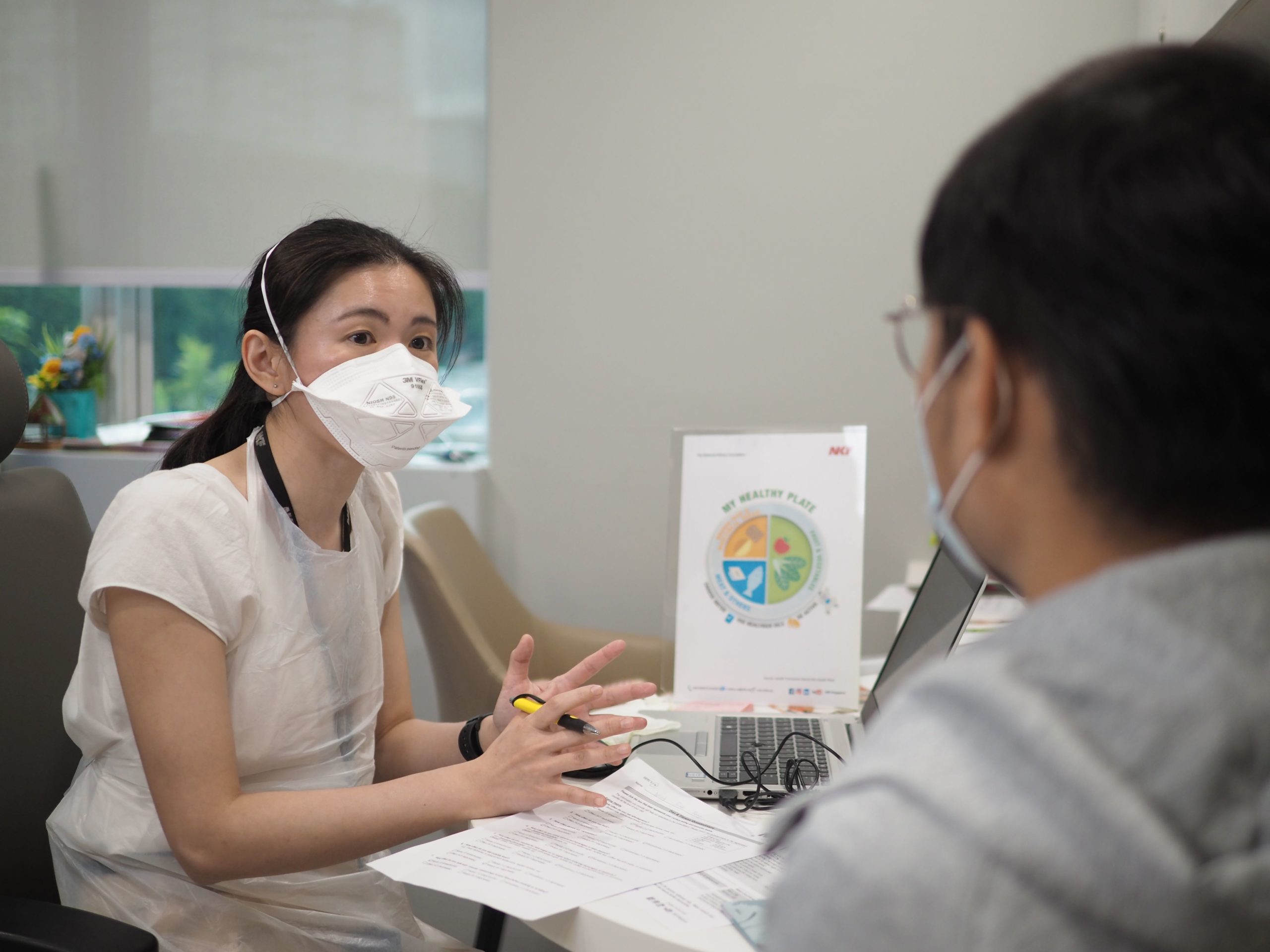 Konsultasi bersama Pakar Diet dan Pakar Senaman
Frequently Asked Questions on Dilation
Dilating the pupils by instilling dilation eye drops enlarges your eye pupil size, allowing us to have a better view of the retina (located at the back of the eye). This is important as it improves the quality of the retinal images needed for this study. 
It will take about 15-20 minutes for the pupils to be dilated. On average, it takes about 4-6 hours for your eyes to return to normal.
Once your eyes are dilated, your vision will be blurred and you will have increased sensitivity to bright lights for about 4 hours. As a result, you be more prone to slipping, falling, moving unsteadily, etc.
You may experience mild local allergic reactions (i.e. rashes, redness of eye, itch).
There is a very small risk of acute angle closure glaucoma (an acute rise in eye pressure), estimated to occur in less than 1 in 5000 people. An eye pressure or shadow light test will be done to assess the risk before instilling eye drops. Dilating eye drops will not be used on patients who are at risk of developing acute angle closure glaucoma.
You may opt to take retinal photographs without dilation; however, the quality of the photographs may not be usable.
If you are participating in the eye screening, please wear glasses on the screening day as the dilating drops will interfere with the contact lens.
What are the Do's and Don'ts After Eye Dilation?
Dari Stesen MRT Farrer Park (Pintu Keluar G):
Bus Nombor 125
Turun di Terminal St. Michael's Bus
Bus Nombor 139
Turun berhadapan Blok 105 Jalan Rajah          
Dari Persimpangan Bus Toa Payoh:
Bus Nombor 139
Turun di Blok 105 Jalan Rajah
Daftar sekarang untuk melindungi kesihatan anda dan orang yang anda sayangi!