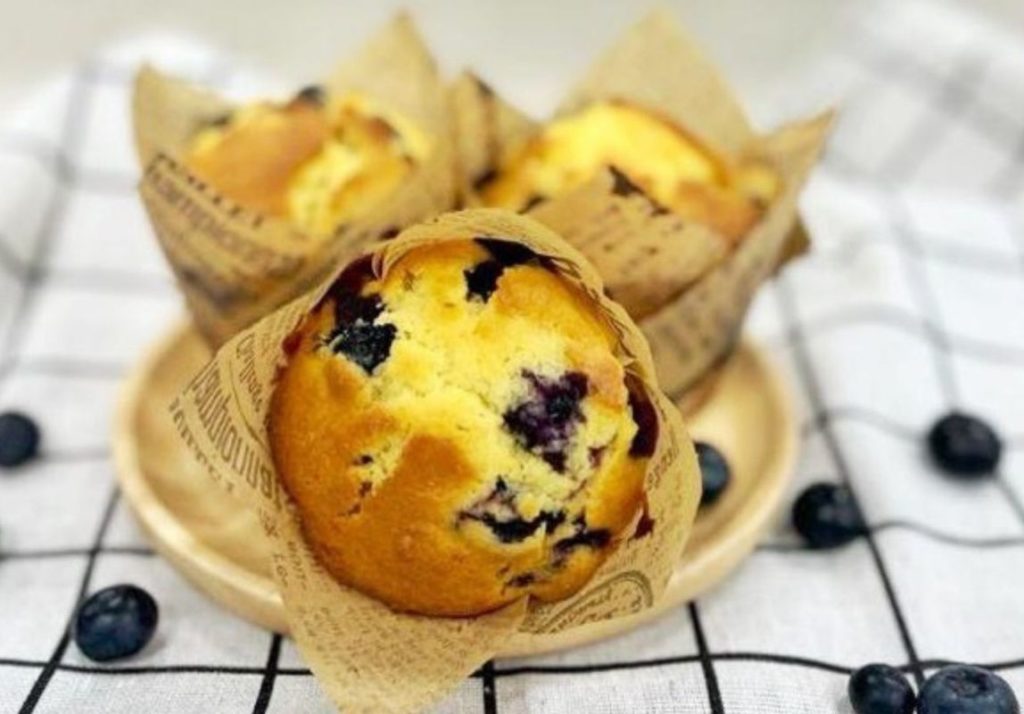 | | |
| --- | --- |
| Unsalted butter, softened | 125g |
| Sugar | 100g |
| Eggs | 2 (55g each) |
| Vanilla Essence | 1 teaspoon |
| Low-fat yoghurt | 75g |
| Self-raising flour, sieved | 180g |
| Fresh blueberries | 180g |
Pre-heat oven to 180°C. Grease muffin tin or line muffin tin with muffin liners.
In a large bowl, cream together butter and sugar with a whisk or hand-held mixer until light and fluffy.
Beat in the eggs. Gradually add the egg into the mixture while continuing to mix.
Then, stir in vanilla and yoghurt. Mix well.
Add in self-raising flour and fold in blueberries.
Fill ¾ of the muffin liner with the mixture.
Bake for 15 minutes in the pre-heated oven or until cooked.
Cool muffins in cooling rack before serving.
Recipe available in English, Chinese and Malay. Download PDF here
Blueberries contain fiber and are rich in antioxidants. Fiber can help in lowering total blood cholesterol while antioxidants have anti-inflammatory properties.
Eggs and low fat yogurt are high in biological value (HBV) for protein. HBV protein rich foods help to maintain immunity and prevent muscle breakdown.