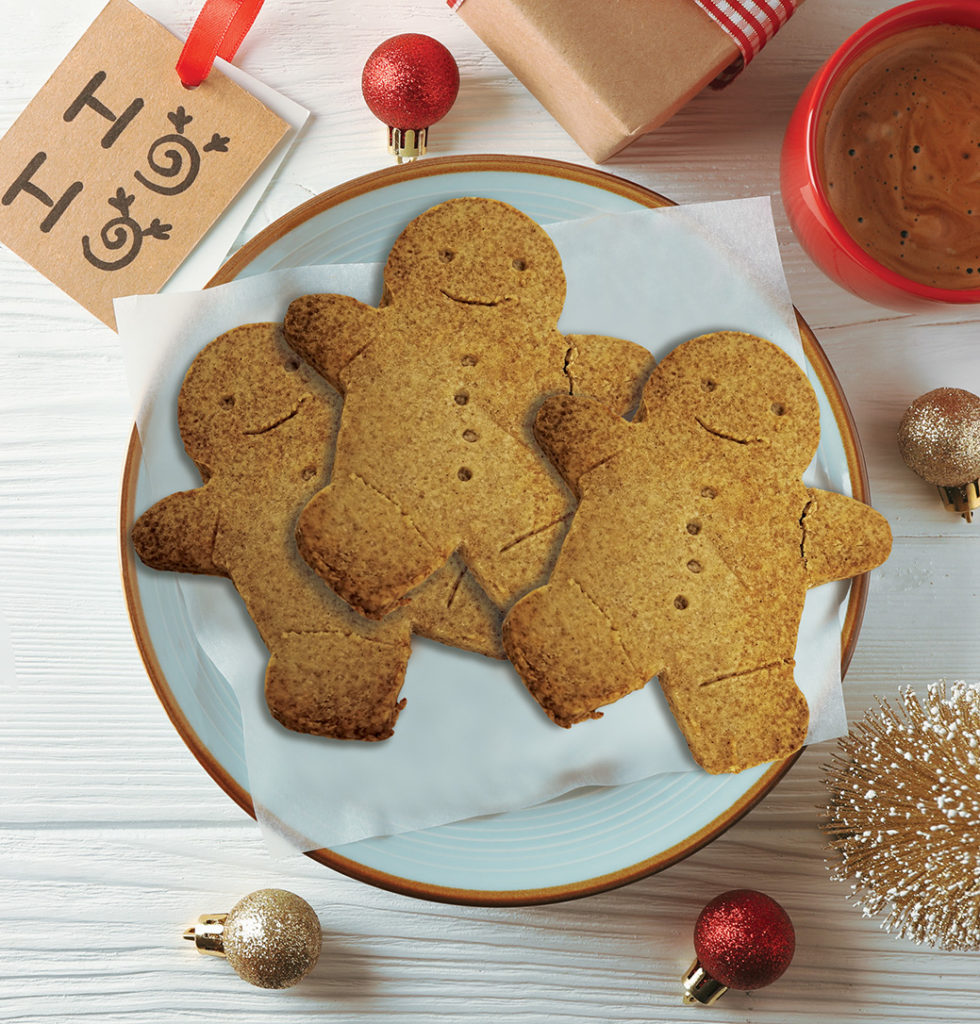 | | |
| --- | --- |
| Unsalted butter | 325g |
| Artificial sweetener, e.g. Splenda, Monk fruit sweetener | ¾ cup / 170g |
| Vanilla essence | 1 teaspoon |
| Plain flour | 500g |
| Ground ginger powder | 1 teaspoon |
| Nutmeg | ¼ teaspoon |
| Baking powder | 1 ½ teaspoons |
| Bicarbonate soda / baking soda | 1 teaspoon |
| Salt | ½ teaspoon |
Using mixer, beat butter and artificial sweetener for about 2 minutes until fluffy. Then add vanilla essence and beat until mixed well.
In a medium bowl, add flour, ginger powder, nutmeg, baking powder, baking soda and salt. Mix until combined.
Add flour mixture into butter and sugar mixture, mix with mixer at slow speed. Gradually add in the flour until it becomes a dough.
Divide dough in half and make into two rolls. Wrap each roll in parchment paper and chill for 2 to 3 hours until firm.
Preheat oven to 180°C and line baking tray with two large baking sheets.
On a lightly floured surface, roll dough until ¼ inch thick and cut into shapes by using cookie cutter.
Bake 9 to 10 minutes or until slightly puffed. Then, let the baked cookies cool on baking sheets for 5 minutes before transferring to a cooling rack to cool completely.
Cooking Tips!
Remember to adjust baking duration by according to the thickness and size of the cookies. Thicker/ bigger cookies require longer baking duration.
Recipe available in English and Chinese. Download PDF here
Sugar content is reduced by replacing sugar with artificial sweetener. However, it is advisable to use it in moderation to prevent cravings for intense sweetness.
To reduce sodium content, use unsalted butter instead of salted butter.
Recipe courtesy of Chef Jason Koh from ITE College West, in collaboration with NKF Dietitians.