Homemade Black Pepper Chicken Luncheon Meat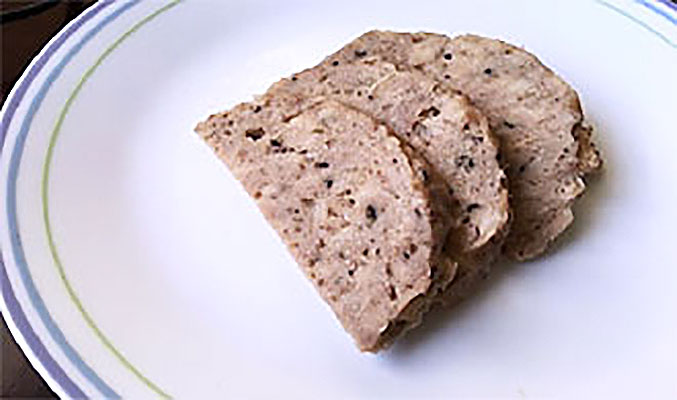 Homemade Black Pepper Chicken Luncheon Meat
| | |
| --- | --- |
| Minced chicken | 445g |
| Salt | 1 ¼ teaspoon |
| Brown sugar | 1 ¼ teaspoon |
| Ground black pepper | 1 ½ teaspoon |
| Chilli powder | ¼ teaspoon |
Prepare a round tin (12 cm diameter) by lining it with aluminum foil.
Stir all the ingredients together with a pair of chopsticks in one direction until the mixture becomes sticky and gluey.
Fill the tin with the mixture. Use a spoon to gently press downwards to avoid trapped air.
Cover the tin and bake at 190°C for 1 hour. Remove lid and continue to brown the top for 10 minutes.
Remove the cooked luncheon meat from tin and slice it when completely cool.
Makes 20 slices.