A 2mm thick dialysis needle, a heavy solution bag sitting atop a peritoneal dialysis machine, a haemodialysis machine and more. These grim exhibits are currently on display at selected National Libraries. The role of libraries as community spaces draws in both the young and old, making it an ideal location as well as an extension of NKF's continued efforts to reach out to more Singaporeans to educate them on kidney disease prevention.
This exhibition is meant to be both educational and interactive. By sharing the lifelong negative consequences of kidney failure, it aims to educate and jolt the public to re-examine any complacent attitudes that they may have regarding their lifestyle choices.
The exhibition will be on display at the Toa Payoh Public Library and Bedok Public Library during the months of September and November respectively.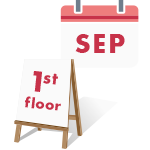 Toa Payoh Public Library
6 Toa Payoh Central
Singapore 319191
Opening Hours:
Monday – Sunday, 10am – 9pm
Bedok Public Library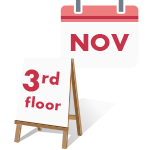 11 Bedok North Street 1
Heartbeat@Bedok
Singapore 469662
Opening Hours:
Monday – Sunday, 10am – 9pm
For the latest opening hours, please visit www.nlb.gov.sg