Admission is FREE to our annual Listen to Your Kidneys event! Be it to participate in the kidney screening or to listen to industry experts highlight the risk factors of kidney failure, learn practical dietary tips to enjoy healthy eating and workout together, you will be enriched with kidney knowledge by the end of the event.
Register Closed!
Thank you for your support! All slots are filled.
Walk-ins are welcome!
There may be a long waiting time
Time
Programme
Venue
7.30am – 12.30pm
Shuttle bus
Loop service from Velocity Taxi stand (Novena MRT Exit B)
Level 1
8am – 12pm
Complimentary kidney screening
Get screened for risk factors of kidney disease!
Carpark
Interactive & educational booths
Level 1
Goody bag redemption booth
Level 1
Kidney Discovery Centre (KDC) multi-sensory journey
Level 2
9.30am – 10am
Kidney Workout
Level 1
10.15am – 11.15am
Dialogue: Am I at Risk?
Level 2 Auditorium
11.30am – 12.30pm
Nutrition: Savvy Eating
Level 2 Auditorium


Kidney Workout
9.30am – 10am

Am I at Risk?
10.15am – 11.15am

Savvy Eating
11.30am – 12.30pm
A 30-minute workout consisting of a cardio segment that helps to increase metabolism and caloric output, and a conditioning segment that helps to increase insulin-sensitivity in the body.
This workout targets weight management issues that may lead to diabetes & hypertension (2 leading causes of kidney failure).
No matter your fitness level, you will be able to move your body to these easy-to-follow exercises. Sign up today!
Together with kidney experts, we will assess the risks of kidney failure, understand the consequences of uncontrolled diabetes and hypertension and take home tips to better kidney health.
Do you know how healthy eating helps with your kidneys?
Find out how eating habits may affect your kidneys and gain practical dietary tips to enjoy healthy eating.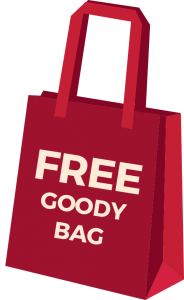 Limited slots, pre-registration required

Get screened for risk factors for kidney failure!
Screening Test Components:
Serum Creatinine (to determine the state of your kidney health)
Body Mass Index
Blood Pressure
Urine Analysis
Fasting Blood Glucose
Fasting Cholesterol Profile
Waist Measurement
Terms & Conditions:
Must be 18 years old and above
Minimum 10-hour fasting required (only plain water is allowed)
Health screening is open to public
Walk-ins are welcome but do expect longer waiting time
Based on the Ministry of Health guidelines, tests are determined by medical and/or family history of Diabetes, Cardiovascular disease including hypertension, stroke, obesity and kidney disease.

How to Get There
Free Shuttle Bus Service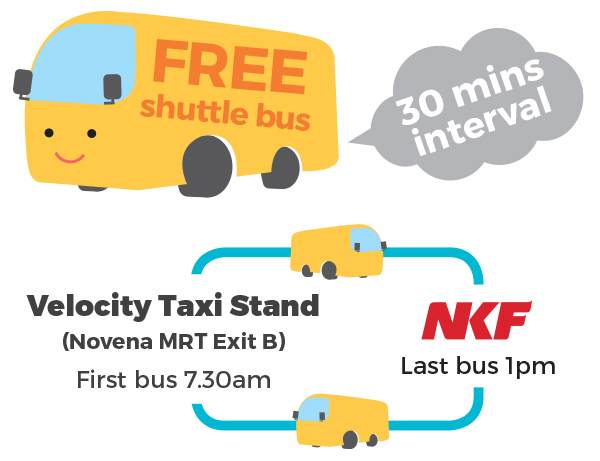 Every 30 minutes interval from: 
Velocity Taxi Stand (Novena MRT Exit B)
First bus at 7.30am, Last bus at 11.00am
NKF Centre
First bus at 9.00am, Last bus at 1.00pm
Car/Public Transport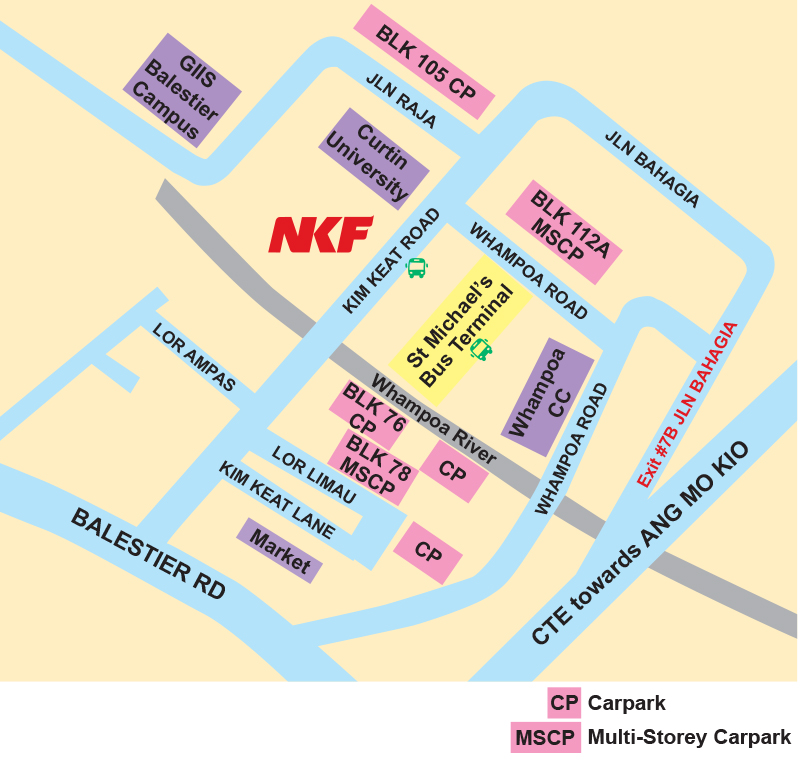 Take any one of these buses: 21, 124, 125, 131, 139, 186 and alight at either the bus stop opposite NKF or at St Michael's Bus Terminal.
For drivers, you can park at any of the carparks indicated on the map.