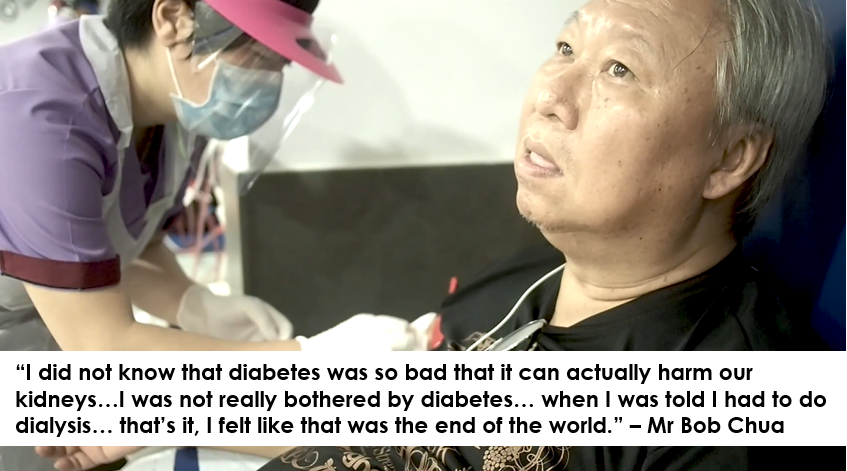 In his younger days, Bob Chua would drink 2 to 3 cans of sugary drinks a day. He continued to do so despite being diagnosed with diabetes. Bob was unconcerned about his condition as he was not aware of the serious complications that diabetes can lead to. This eventually led to his kidneys failing and he had to start dialysis treatment to sustain his life.
Studies have shown that while diabetes is more common in people above the age of 40, it is now increasingly diagnosed among teens. Excessive sugar intake may lead to diabetes, increasing your risk of kidney failure.
Take up NKF 7-Day No Sugary Drinks Challenge (NSD) for a healthier you!
How can you help?