Congratulations to the winners of the
NKF Donation Draw 2018

$10,000 worth of Cash Vouchers

Yeo Kwee Fong


15234

$5,000 worth of Cash Vouchers
Muhammad Haikal Bin Supardi


08540

$2,000 worth of Cash Vouchers
Goh Meng Seah


12003
$100 worth of Cash Vouchers (50 sets)
Ang Hao Yao


28074
Chen Fan


15453
Chia Han Heng


28440
Chia Lye Yoong


21306
Choo Seow Hiang


13417
Choo Swee Wah


18524
Choo Teck Hong


27733
Choo Teck Seng Dick


27654
Emelyn Ulayan Padilla


22552
Fan Ying


26600
Goh Kim Hong


13279
Hong Chen Eng


08081
Jason Petalio R


24176
John Kario P Gatoula


19658
Jovie Salagan Ogena


31722
Kiran Kumari


11051
Lactaoen Reynaldo Garcia


24423
Lang Tao Yih Arthur


24829
Lau Jun Jie


20403
Lau Soy Soy


32109
Lee Siew Him Christopher


33034
Lei Zang Si (Singapore)


05200
Lim Siew Bee


08750
Lim Siew Geok


07948
Lim Wan Cheng Catherine


00953
Lim Zhi Xuan


20601
Liu Jin Chao


31587
Loh Ah Leek


29445
Lycia Ng Yu Qi


19025
Mohamad Azwan Arman


19484
Ng Boon Yew


27861
Ng Sok Leng


31075
Noel Ng Sing Guah


22710
Oei Ai Hoea Anna


16113
See Yong Jie


19399
See Yong Jie


19391
Sim Siew Ngoh


26466
Siti Nooraini Abdul Salam


20586
Tan Chee Yong


20511
Tan Keng Seng Robert


06905
Tan Lee Toy Vivien


14873
Tan Song Chu


26797
Tan Tong Hoo


23698
Teo Swee Chen Clarie


16624
Teo Yong Sheng


26453
Teoh Jia Ee


24541
Tirunakkarasu K


11063
Tong Yuen Weng


00745
Wong Yok Moy


01574
Yap Bee Sing


08269
Winners will be notified by phone calls and/or email. Original coupon(s), together with proof of identification, must be presented to claim the prize(s) at:
NKF Centre, 81 Kim Keat Road, Singapore 328836

Monday to Friday: 9am to 12pm or 2pm to 5pm (except public holidays)
Please note that prize(s) not collected after 26 June 2018 will be donated to NKF.
For more information and enquiries, please email contact_us@nkfs.org or call 1800-KIDNEYS (5436397).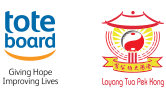 ---