Be inspired to exercise & do good!
Join us, as we go the distance to be the beacon of life and hope for kidney patients and advocate kidney health to your loved ones!
To encourage more people to care for their kidneys and support kidney failure patients, NKF is organising a 2nd edition of our virtual sports event, Race Inspired!, which comprises both a running and cycling segment. This 21-day virtual event will be held from 18 March to 7 April 2022. Through Race Inspired!, we aim to inspire participants to lead and advocate a healthier lifestyle while supporting us to achieve our fundraising target of $200,000, which will go towards providing quality treatment and care for our patients.
Like and share this event to inspire others too!
3 Ways You Can Make a Difference
Be Inspired to exercise – sign up to run and cycle, and DO GOOD at the same time by raising funds to support kidney failure patients!

Get to explore Singapore, unlock milestones and collect e-badges to win attractive prizes!

Make your race more meaningful by creating your own fundraising campaign on Giving.sg & inspire your family & friends to support!

 

 

 

Every small contribution goes a long way to help kidney failure patients!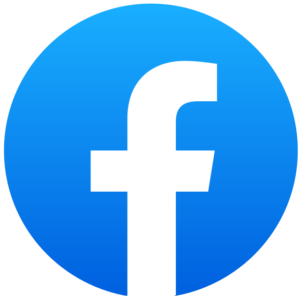 Follow us @NKF Race Inspired! Event Page for the latest updates!
Adopt a healthy lifestyle and do good at the same time! Participate in the race and go the distance to be the beacon of life and hope for our patients. Additionally, you may choose to add-on a merchandise to advocate our cause. 100% of net proceeds* from the registration fees, sale of physical race medals and T-shirts will be donated to NKF.
Registration Fee

(Entry with virtual Badge)

S$9.90 per pax

Add-ons

Physical Medal

S$ 9.90

T-shirt

S$15.90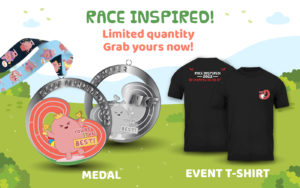 Explore the different parks in Singapore, unlock milestones ranging from 5km to 500km, and stand to win attractive rewards!
Note:
Net proceeds refers to the amount received after deducting the cost of goods, transaction and payment gateway related fees
You can be our Race Ambassador to show your support and go the extra mile for this meaningful event! Create your own campaign page via Giving.sg, rally support from your loved ones and raise funds for our patients.
Help us to like and share this event, advocating kidney health to all your loved ones!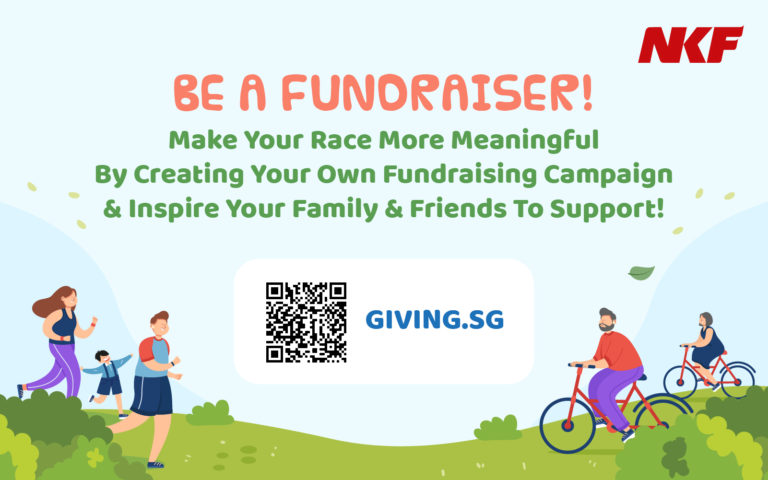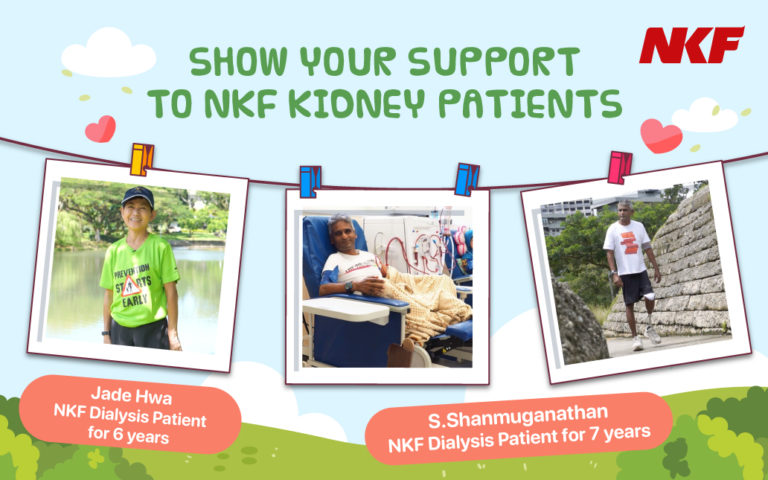 How to Create?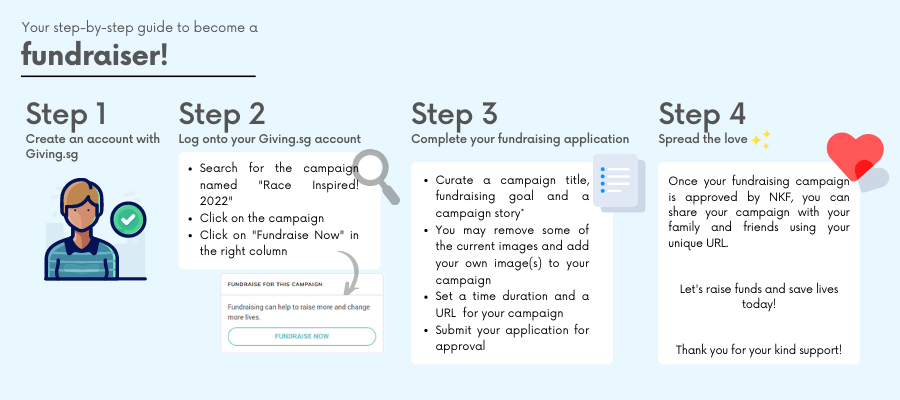 Be the beacon of life and hope for kidney failure patients by donating directly to our campaign! Alternatively, you can show your support for our inspiring Race Ambassadors by donating via their Giving.sg campaign pages. Join us and race towards the dreams and hopes of our patients.
Your donation will help to support patients' treatment costs, ease their financial and emotional needs, and more!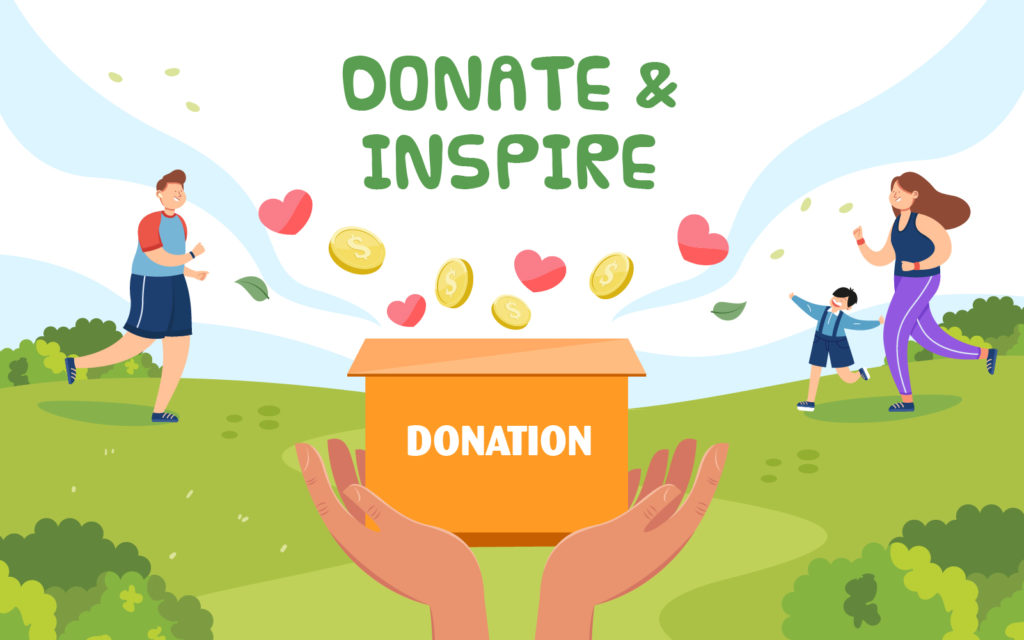 Official Running Magazine