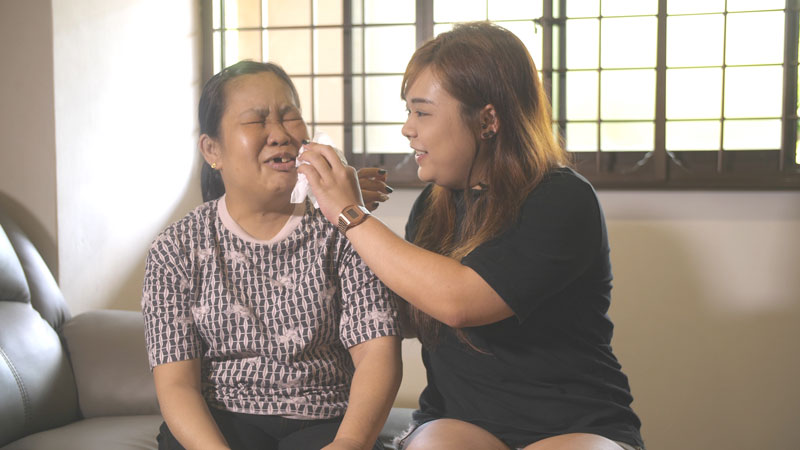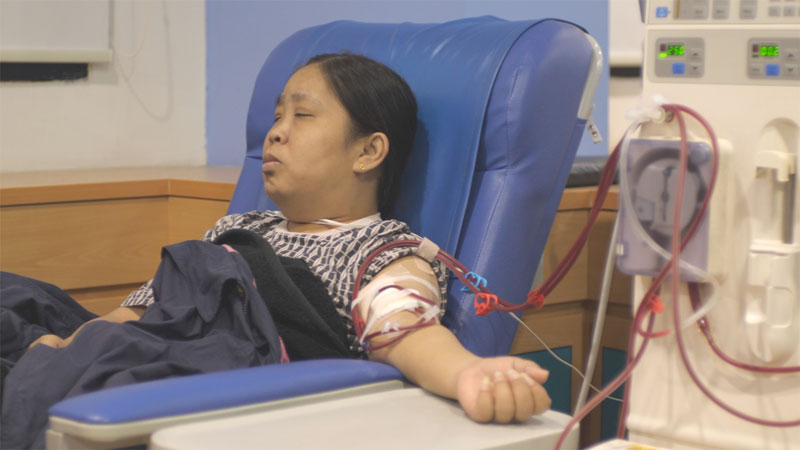 Christmas is the season of giving and sharing with others. Madam Koh Siew Hoon is one of our many kidney patients who have benefitted from generous donors like yourself. A single mother who struggled with visual impairment and kidney failure since her daughter was 12, Madam Koh is grateful for the financial help she has received which has allowed her to sustain her life on dialysis. She treasures every day she is given and dreams of being a grandmother soon.
As kidney failure is on the rise, there are many more kidney patients like Madam Koh who need your help. NKF hopes that they too will be given life and hope this festive season. Your contribution goes a long way.

$100
Provides a kidney patient with one-month supply of Artificial Kidneys (A.K.) to filter waste and excess fluids.

$500
Provides a kidney patient with one-year supply of needles and bloodlines for their dialysis sessions.

$2,000
To sponsor a dialysis chair, providing comfort for 6 kidney patients who spend more than 624 hours a year on the chair to sustain their lives.

$20,000
To sponsor a dialysis machine and give Life and Hope to 6 kidney patients who are on dialysis thrice weekly and for 4 hours each session.