"I will not let kidney failure weigh me down. I am determined to finish my studies in social work."

– Mr Abu Ubaidah, 22, who is determined to contribute back to society by helping the needy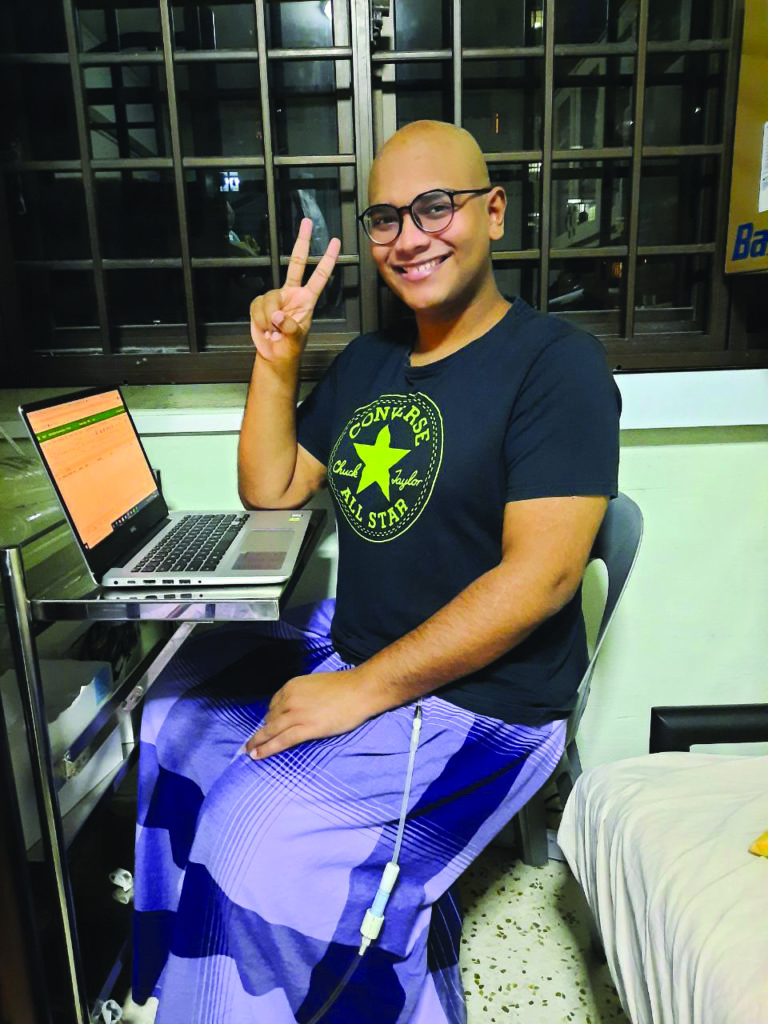 In his early twenties and with his whole life ahead of him, young Abu Ubaidah's life took an unexpected jolt. He never imagined he would end up with kidney failure.
"It was sometime in 2016 while serving my National Service (NS) when I had an inkling that something was not right. My blood pressure was high and didn't go down and I felt dizzy often," Abu recalls.
His health then took a turn for the worse a year later. While at a polyclinic for a routine heart scan, he suddenly felt giddy when he stood up and his blood pressure dropped there and then.
"I requested for help and they wheeled me into the room. My blood test results later showed that my creatinine levels were extremely high. I underwent a biopsy at a hospital and was diagnosed with IgA nephropathy, a kidney disease where my kidneys were inflamed. I started taking a host of medication."
Despite his health issues, Abu still managed to complete his NS and enrolled at the National University of Singapore to pursue a degree in social work and sociology. His first year was tough having to cope with the hectic schedule. He constantly experienced fatigue and nauseousness. However, he remained focused on his studies and even joined the school's jazz band as a singer.
His condition continued to deteriorate and in 2019, he was diagnosed with kidney failure and had to start dialysis. After doing his own research and discussing with the hospital doctor on dialysis options, Abu decided on peritoneal dialysis (PD), a home-based treatment rather than doing haemodialysis (HD) at a community-based centre.
"I chose PD because it's gentler on the heart. I'm also young and it's easy to be self-reliant in carrying out the treatment. I'm able to do my dialysis at home daily during the night for about 10 hours while I sleep and I don't have to spend time going to a dialysis centre in the day for thrice weekly dialysis. It frees up my days to lead a normal life with less restrictions to my schedule. I've adapted well to this lifestyle change", Abu says confidently.
A PD nurse from NKF visits his home regularly to help him optimise his self-care and he is grateful for the support, especially during the initial stages when he was at a loss coping with PD. He is also thankful for the financial support through the high subsidies provided.
Abu finds comfort and support in sharing his feelings with close friends and family. He also joined a PD support group and even hopes to initiate a group especially for young patients as they face different challenges like coping in school.
"I will not let kidney failure weigh me down. I want to finish my studies in social work. During my NS, I've seen people who have been to prison, abused drugs or come from broken families. It really hammered down my determination to help the vulnerable for a better life."