Can you imagine taking 25 oral medications every day comprising multiple doses of 11 different types of pills, which is equivalent to swallowing about 750 pills a month?
This is what kidney patient Mr Chan Lui Fatt, 65, has to do. Patients like him have to take many different types of medicines at different times of the day due to their multiple health conditions. Some find it hard to remember when and how to take their medication as well as sorting, storing and organising them. Reasons include poor vision, inability to read the English labels or not remembering the dosage as the doctor may change them regularly.
To prevent medication errors, NKF's Medication Reconciliation Programme matches volunteers that are medically trained to visit patients' homes to teach and help them sort out their medication until they are more independent. One such volunteer is pharmacist Ms Grace Kng Li Lin, 27, who also leads a group of volunteers in this programme. Despite her busy work schedule, she has been making regular visits since 2016 to Lui Fatt's home, where he lives alone, to assist him to understand the purpose of each medication, ensure he is taking the right medication at the right dose and time, and monitor for side effects. She also helps him to identify and sort out those medications that are still in use, those that are running out and those which are going to expire so that he can consume them first.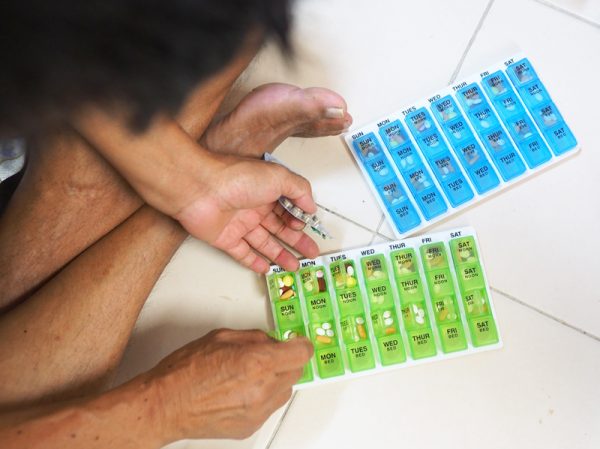 Grace says that doing this type of volunteer work not only helps patients but also gives her real-world experience in finding out about the social environment and the needs of the less fortunate.