Being off dialysis is a huge relief. I am so grateful to my wife for her selfless decision to give me her kidney. Thank you to NKF also for supporting us through the Kidney Live Donor Fund!

– Mr Nicholas Nathan
who is looking forward to a life free of dialysis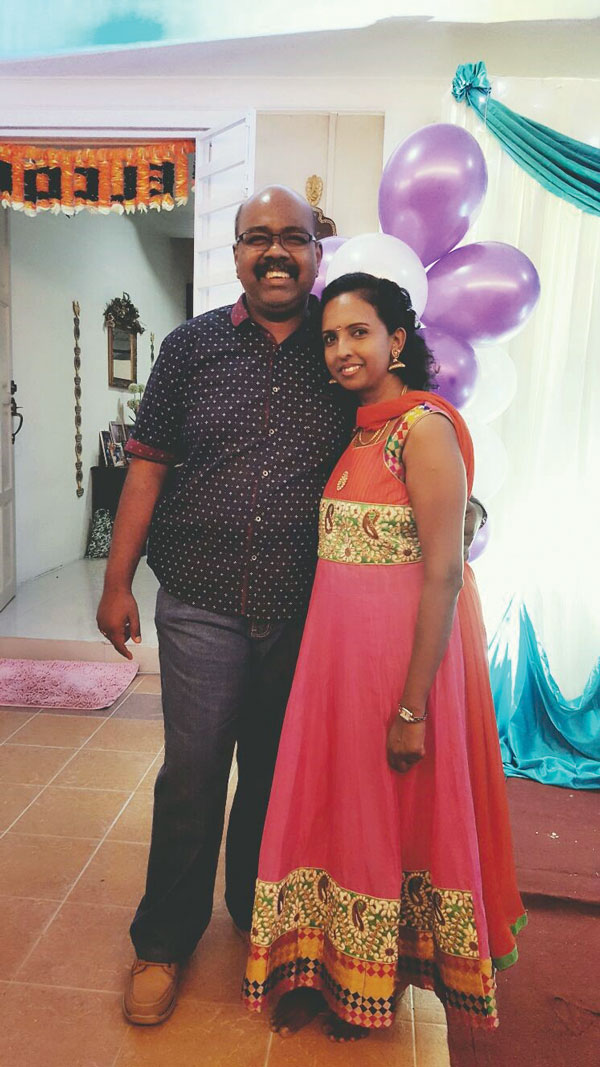 Mr Nicholas Nathan, 45, and Madam Kogelavani radiate the glow of newlyweds despite having been married for 19 years. Although Mr Nicholas is wheelchair-bound, he keeps up with his lively 11-year-old daughter. Upon meeting the loving family, one would hardly imagine the turmoil that they went through over the past decade.
Mr Nathan, who has been diabetic since he was 17, suffered a stroke when he was 36. This traumatic episode was swiftly followed by a series of health problems which eventually led to his kidneys failing in 2015. Due to complications, he had to have a permanent catheter inserted into his chest for haemodialysis.
Upon attending a talk about live kidney transplants, Madam Kogelavani immediately offered to donate her kidney to her husband. She says that the decision was not a hard one as she did not want her husband to suffer the pain of dialysis. The entire process of preparing for the transplant took a year. The couple, together with the rest of their family members, were very positive and eager to undergo the procedure. Her sister also stepped in to help care for their 9-year-old daughter during this period.
Mr Nathan is very relieved about not having to undergo dialysis anymore. He feels much more energetic and has much more time for his wife and daughter now. He returned to work six months after the surgery and looks forward to leading a normal life. To his surprise, his doctor has even taken him off insulin as his insulin levels have improved greatly since the transplant.