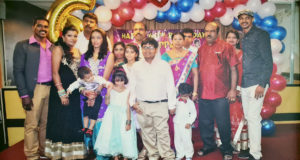 At a glance, 66-year-old Mr Palanisamy, who moves around with the help of walking aids is no different from your friendly next door elderly neighbour. He has a huge loving family and dotes on his 10 grandchildren. Although Covid-19 has limited his regular family gatherings, they still keep in close contact with one another, and he is able to witness the growth and key milestones of his grandchildren.  
Few people know that Mr Palanisamy is a kidney failure patient who needs to undergo dialysis treatment at the dialysis centre thrice weekly. Unlike his peers who are able to enjoy their golden years, he was diagnosed with kidney failure at 61 and must receive dialysis treatment to prolong his life. For an active individual like Mr Palanisamy, this is a huge blow for him as he can no longer volunteer as regularly at charity organisations.
The amputation of his right toes due to his illness has also resulted in mobility challenges, and he had to give up his love for running and marathons.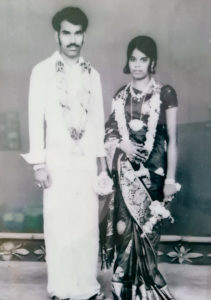 Mr Palanisamy was a hardworking man in his youth. And he had to because he had six children to raise, three of whom were adopted from one of his close friends who had passed away in an accident. He was survived by his wife who is mentally ill and could not care for their children. Mr Palanisamy wanted to ensure that his friend's children could have the best care environment possible and thus, decided to be their adoptive father. Having to make sure that his family was well taken care of, Mr Palanisamy started neglecting his own health to bring home the dough. He was diagnosed with diabetes in 1995 but failed to comply with medication due to his busy work schedule.
In 2010, during his work trip in India, he started feeling pain in his legs. Upon medical consultation, he was informed that his kidney functions were deteriorating and was placed on close monitoring. Six years later, the then 61-year-old Mr Palanisamy was served with his life prognosis – his kidneys had failed and he needed to start lifelong dialysis in order to survive.
Today, Mr Palanisamy travels to the dialysis centre on his own three times a week. He does not wish to trouble his wife as she suffers from knee problems. Others may challenge his decision in adopting three more children on top of his own family to feed, hence leading to his ill health, ultimate loss of physical freedom and the financial burden that comes along with the regular treatment he has to undergo. Not Mr Palanisamy. He has six children who love him and are extremely filial to him.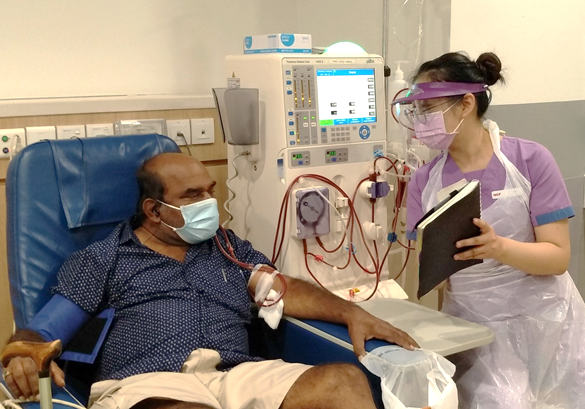 "I am grateful to NKF for subsidising my dialysis treatment and transport expenses. The nurses at the centre treat me very well too. They will always accompany me to the taxi stand after my treatment to make sure that I get home safely. The centre is like my second home and its staff, my family."

– The ever optimistic Mr Palanisamy
Many NKF patients like Mr Palanisamy are able to face life's trials and tribulations with positivity because of your care and support.
You empower them with your contributions and enable them to spend more time with their families and loved ones.
Make a difference and support our patients