"My grandfather's kidney failure made me a better renal nurse"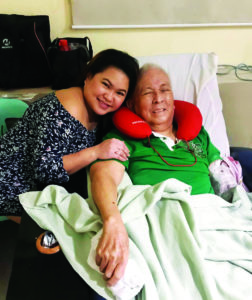 Growing up in the Philippines, I have a very close relationship with my extended family, particularly with my grandparents. My grandparents gave me unconditional love and showed me what it means to live a life of fun, to be kind, and to be generous. My grandfather, or "Papa Boy" as his grandchildren fondly calls him, inspired me to work hard and achieve my dreams. His words of wisdom continue to support me in my journey.
When it was time to pick my major in college, my family including my grandparents pushed me to study Nursing. It was not my first choice. Back then, I did not know what being a renal nurse meant.
After college, I started focusing on Nephrology due to family and peer pressure. Little did I know, going into Nephrology would have the greatest impact in my life. In 2018, I received news my grandfather was diagnosed with kidney failure.
From then on, my training as a renal nurse took on a new purpose. Like many patients, my grandfather had difficulties coming to terms with his chronic condition as he felt he had lost control of his life. My family members also sought my help in advising my grandfather's treatment options; whether he should go for haemodialysis or peritoneal dialysis.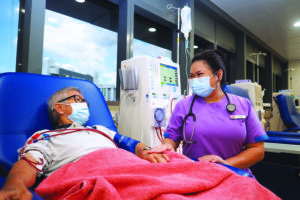 As a renal nurse, I am involved in the care of hundreds of haemodialysis patients. I have seen firsthand how it saved many lives, but I also witnessed its complications. I tried my best to provide a balanced view and support to my grandfather. Eventually, he decided to go for haemodialysis and has been doing well since then. I continue to check back on his progress, making sure that he is compliant with his dialysis medication and maintains a proper diet.
"Being a renal nurse for 11 years, I helped countless people. However, to be able to help my grandfather in his journey with kidney failure, made me realise choosing renal nursing was a decision I am forever grateful for."
Read the rest of our nurses' stories here