Giving Back to Society
Business partners Mr David Tan and Mr Jeffrey Han from Sin Hong Thai Engineering Pte Ltd teamed up to donate dialysis machines and for the past 7 years since 2010, they have donated a total of 20 dialysis machines. As they enjoyed financial success in their business after years of hard work, they remain committed to help needy kidney patients with the hope of easing the demand for dialysis treatment.
"There are people out there who care and are concerned. I want to reassure patients that they are not alone in this."
– Mr Jeffrey Han (left in photo)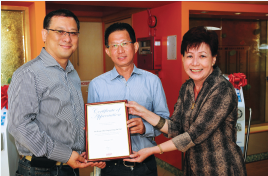 "After seeing what kidney patients go through during dialysis, I decided that I wanted to donate dialysis machines."
– Mr David Tan
Striving to Be That Someone
To give patients the strength and courage to continue on in their journey of life, Mr and Mrs Teo Tat Beng and their family donated three dialysis machines. Mr Teo has also been making monthly LifeDrops donations for close to 10 years to benefit the poor and sick patients.
"Life is a tough and long journey, especially during dire times. We think it is heartening for patients and their families to know that someone does care. We strive to be that someone."

– Mr and Mrs Teo Tat Beng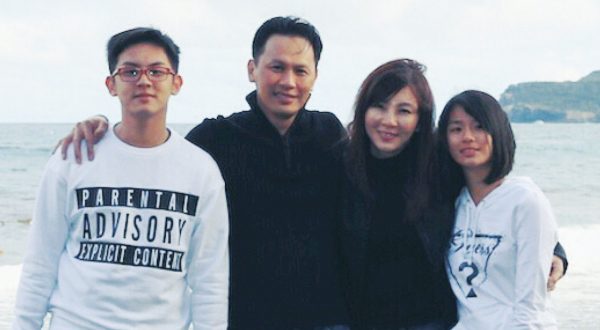 Joining Hands to Save Lives
More than 50 residents of Blossom Residences and Mr Liang Eng Hwa, MP for Holland – Bukit Timah GRC joined hands to sponsor a new dialysis machine at one of our dialysis centres in Bukit Panjang to benefit more needy patients residing there.
"Kidney failure is something that affects more and more Singaporeans each day. To know that we can help patients with their dialysis treatment has allowed us to come together as a community, with a common goal of lending a hand to the needy and the less fortunate."

– Mr Abel Goh (3rd from right in photo)
Representative of Blossom Residences