"If life throws you curve balls, you just have to catch them."

– Ms Charmaine Tan
Ms Charmaine Tan, 23, received the ultimate gift of life in October 2017 – a kidney. Charmaine, who is also blind, suffered from kidney failure and had been on dialysis since a very young age.
Thankful for her gift of life
She is grateful for the gift of life from a deceased donor. Now she does not have to go for dialysis any more, which she finds very draining. For Charmaine, her parents and two older brothers were not suitable donors. Hence, the National University of Singapore English literature undergraduate had to wait for a donor.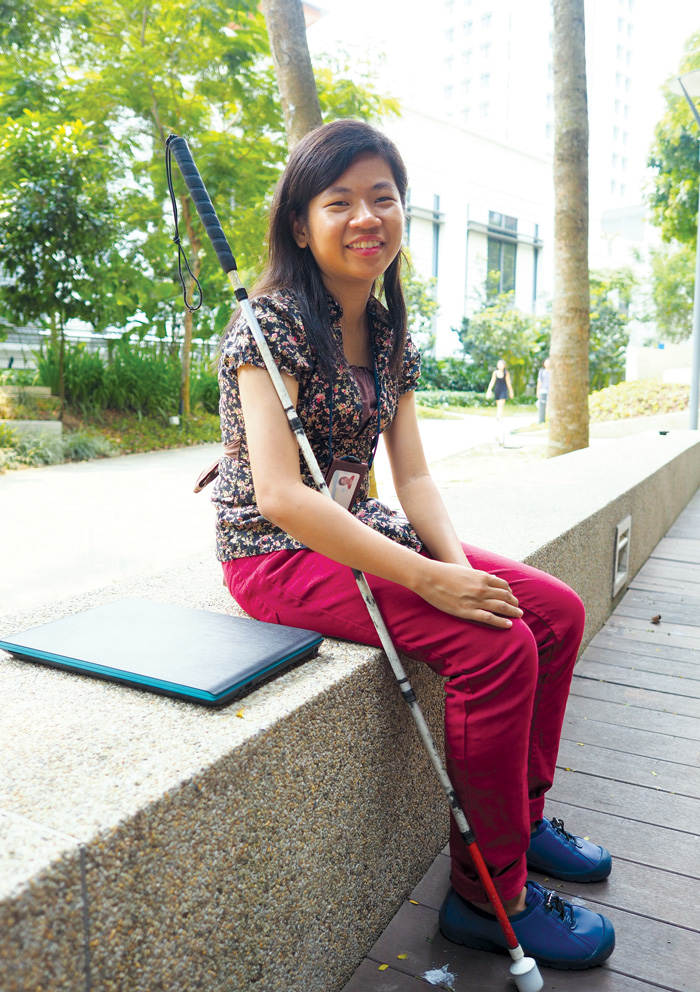 Kidney failure a greater blow than blindness
Charmaine was diagnosed with retinitis pigmentosa when she was around three years old, which causes a gradual loss of vision. Three years ago, she lost almost all her sight and can see only shadows now. She said, "I grew up with the knowledge I would go blind one day."
But her diagnosis of kidney failure was a greater blow than blindness. When she was 13, the doctor discovered that she was suffering from Senior-Loken Syndrome, a rare genetic disorder characterised by progressive scarring and development of cysts in both kidneys, which led to kidney failure. Her dialysis journey was like a roller coaster with lots of complications.
Happy with her new lease of life
Although she waited about 10 years for a transplant, she is now delighted to be given a new lease of life and can enjoy life like her peers do. Said her mother Madam Lee, "Although these past years have not been easy, seeing her smiling and coping well now warms my heart."
---
A kidney transplant offers the best long-term survival and quality of life
The transplanted kidney can substitute almost fully the lost functions of the failed kidneys and it usually begins to function right away, thus allowing the patient to lead a normal life. The kidney transplant recipient has three kidneys as the two existing kidneys are not removed. This is because the original kidneys still have filtering abilities. Also with any operation, there are risks. So, in order to minimise the risks, doctors usually leave the original kidneys in the body as it is safer and less invasive.