"A dialysis patient made me a renal nurse"
I did not have many choices after completing my GCE O-Level. I pursued a Diploma in Nursing so that I could secure a stable career as a combat medic in the Singapore Armed Forces (SAF). At that time, I thought nursing was primarily a 'woman's job', where they assist patients with personal hygiene and medication.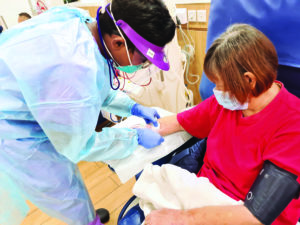 As a nursing student, I assisted in patient admission to the ward. There was a particular patient who was on dialysis and ADL (Activities of Daily Living) dependent. When she first arrived, I saw she was gloomy and not receptive to fellow patients and staff. Being assigned to her, I decided to interact with her while helping her with her daily needs such as eating and preparing her for dialysis sessions. As the days went by, she became more interactive and I gradually saw a positive change in her outlook as compared to when she first arrived. She also shared with me her positive experience at NKF where the nurses were friendly and cared for her.
This was when I realised being a nurse is not simply carrying out orders, but also understanding our patients' concerns and actively engaging with them. Seeing the change in her made me realise that I could do more for other patients. Her positive experience at NKF was why I decided to join renal nursing.
When I first started at NKF, interacting with dialysis patients and managing their care plans was a challenging process because different patients require different care plans. The way we interact with each patient differs due to their backgrounds and psychosocial factors. With the support of my fellow nursing colleagues, nurse manager and colleagues from other departments, I was able to overcome these challenges and learned different techniques in managing the patients.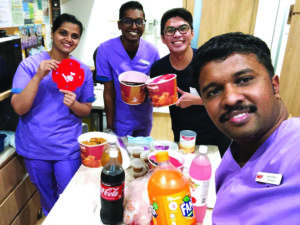 I told myself never to feel discouraged when things did not go as planned. Every mistake was a lesson learnt and a guide towards improving my next step.
The sense of joy I get when caring for my patients and the trust that develops from the relationships are what keep me going as a nurse. Receiving the Community Care Manpower Development Awards (CCMDA) further spurs me on to continue contributing to the society as a community renal nurse.