72-year-old retiree Mr Wong Siew Cheong, who lives in Redhill, has been fetching kidney patient Madam Noriah Jonit from the NKF's dialysis centre in Ghim Moh back to her home thrice weekly since 2016.
The casual conversations he had with kidney patients like Noriah, 63, while ferrying them to and from dialysis sessions have taught Siew Cheong the virtues of resilience and patience.
"It's a humbling experience. For people with a lifelong medical condition (like kidney failure), these patients are very resilient," said Siew Cheong. "I have been very encouraged by their positive outlook in life."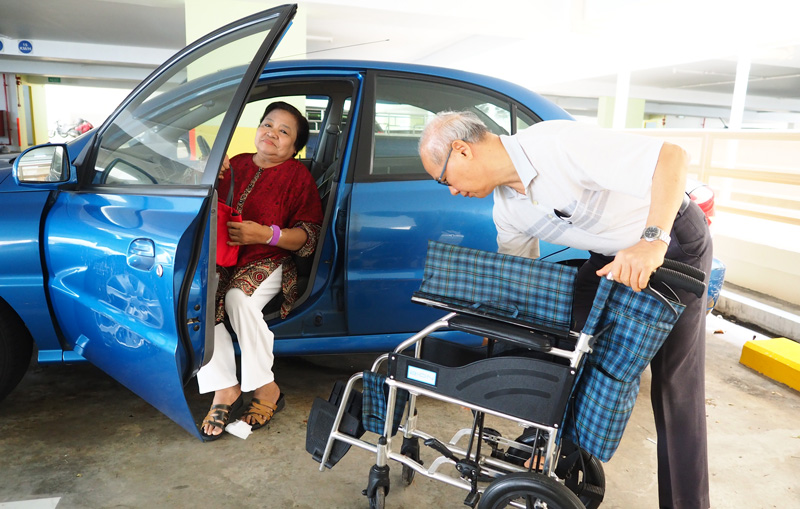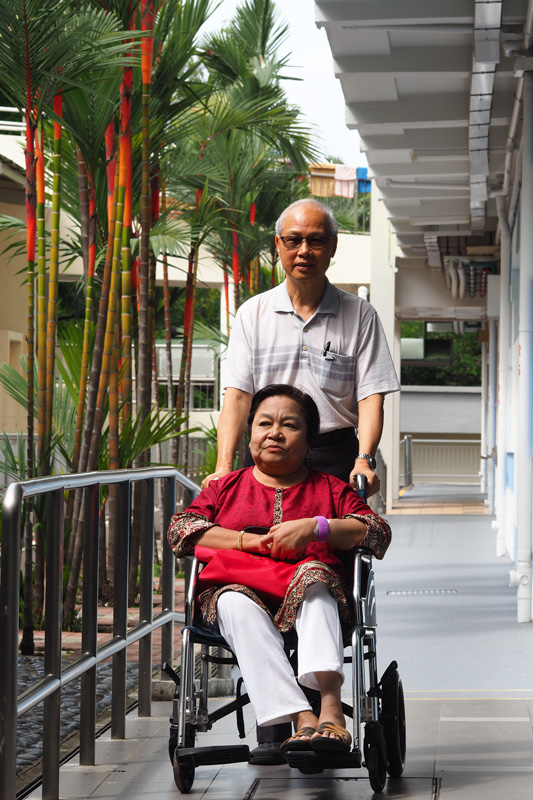 For Noriah, the services rendered to her by Siew Cheong has helped her tremendously. She said, "I am thankful to Siew Cheong, otherwise my husband who works as a security guard has to rush during his lunchtime to come in a taxi to fetch me, which costs about $20 each time."
On days when he is away or not up to the task, he would arrange for family members to cover his duties. He is happy that he has the capability to help the needy, especially when they tell him how much they appreciate his time and efforts. When he is not volunteering, he stays at home to take care of his grandchildren.
Siew Cheong, who started volunteering at the NKF in 2012 with his daughter, has spent about 224 hours escorting patients and made a total of 142 trips over the past year.