Turmeric Chicken with French Beans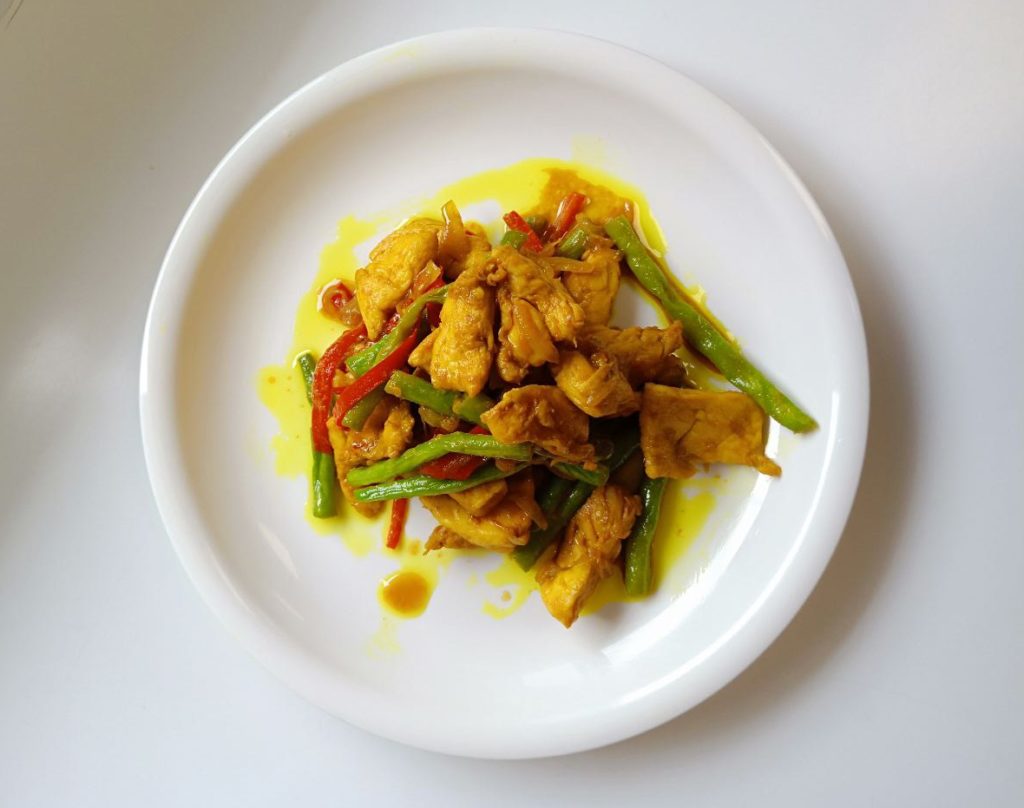 Turmeric Chicken with French Beans
| | |
| --- | --- |
| Chicken breast (cut into strips) | 250g |
| French beans (cut into 2 inch strips) | 60g |
| Onion (sliced) | ½ medium |
| Red chilli (de-seed and cut into strips) | 1 piece |
| Turmeric powder | 1 teaspoon |
| Oyster sauce | 2 tablespoons |
| Canola oil | 1 tablespoon |
| Water | 3 tablespoons |
| Sugar | ½ teaspoon |
| Salt | ⅛ teaspoon |
Marinate chicken with turmeric powder and oyster sauce for 15 minutes.
Heat up oil in a wok. Add in onion and sauté until fragrant.
Add marinated chicken and cook till half-cooked.
Add red chilli, French beans and mix well.
Add water, sugar and salt. Mix well and cook the chicken until well cooked.
Dish out and serve with steamed rice.
Recipe available in English and Chinese. Download PDF here
Increase your protein intake by adding meat and prawns.