As part of our ongoing efforts to enhance clinical outcomes for patients, NKF started its nocturnal dialysis programme, the first-of-its kind in Singapore, at two of its dialysis centres – NKF Hougang-Punggol Dialysis Centre in Hougang and NKF Dialysis Centre supported by The Sirivadhanabhakdi Foundation in Jurong West respectively in 2016.
Nocturnal dialysis is a form of haemodialysis treatment that takes place at night while the patient sleeps and typically lasts for 7 to 8 hours. In contrast, regular dialysis sessions usually take 4 hours.
Much research has shown that nocturnal dialysis results in better patient outcomes for medically suitable patients. The longer duration of dialysis enables the toxic wastes and fluids to be removed at a slower rate and hence, reduce the risk of complications such as low blood pressure, giddiness and cramps. If patients have lesser complications, it will help achieve better outcomes as lesser complications will have less stress on the heart and other vital organs.
Moreover, longer dialysis treatment allows for the removal of some of the bigger sized toxins which are not removed efficiently by the usual dialysis. As dialysis is carried out at night while patients sleep, they can enjoy greater flexibility in their schedules as it frees their day time for more activities such as going to work or school, and spending time with family and friends.
Read more on how nocturnal dialysis has made a difference in the lives of patients below: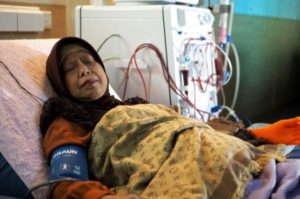 Mdm Rafiah Aspagi, Jurong West 2 DC
Mdm Rafiah Aspagi, who has high blood pressure, has taken up the longer night dialysis.
"The longer sessions are safer for my heart and help me to have a better appetite. I can also spend more time looking after my grandchildren in the day because I can use my usual sleeping hours to have my dialysis."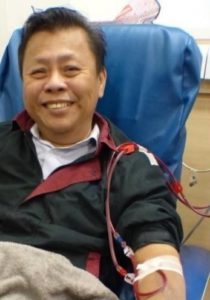 Mr Chew Boon Seong, Jurong West 2 DC
Mr Chew Boon Seong has been able to drive his taxi for longer hours because he no longer needs to make time for dialysis sessions during the day.
"When I first started dialysis, I was worried about our finances. Going for dialysis during the day affected my work and I could only earn at most $2,000 each month. Now that I go for dialysis at night, I have more energy to work the next day and my income has increased to more than $3,000."