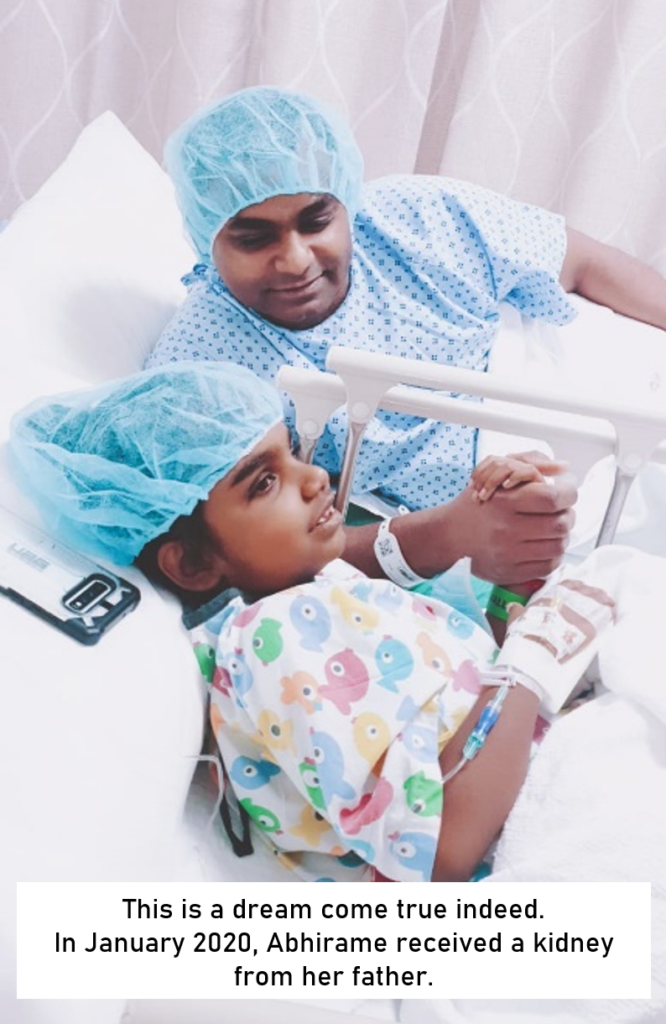 Abhirame, now 9, was diagnosed with a kidney condition when she was 7 months old. She started home-based peritoneal dialysis at 6 and a permanent tube was placed in her peritoneal cavity for dialysis.  Her wish was to remove the tube from her tummy one day so that she can play normally like other children.
Her wish was granted! We are pleased to share that Abhirame received a kidney from her father in January 2020. Now, she is enjoying her childhood without having to undergo 10-hour overnight peritoneal dialysis every day.
While waiting for a chance for transplant, our patients, including children need to rely on dialysis to sustain their lives. Come join us in bringing hope to kidney patients through our Children's Day Charity Drive!
*This charity drive is one of the initiatives under Seasons of Love which features a series of campaigns in conjunction with various festive celebrations. All funds received from this project will be channeled to NKF General Fund, which will be used to provide subsidised dialysis treatment and holistic care for our patients.