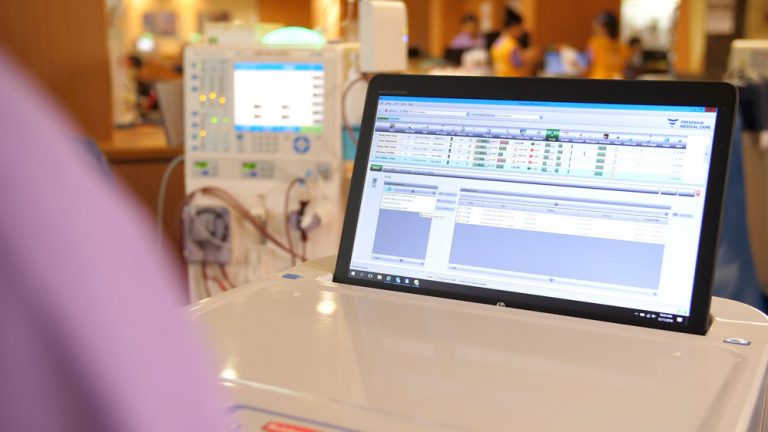 NKF has enhanced its quality of patient care by embarking on a digitalisation journey with the implementation of our Renal Point-Of-Care-System. Key processes are now automated and patients' records are digitised. This relieves the nurses of their manual work as much as possible and provides a centralised electronic medical record system for access by the doctors wherever they are, 24 hours a day.
Our patients receive a free smart card, which digitally records their pre-and post-treatment weight and other data like blood pressure while they are hooked up to the dialysis machines. In the past, nurses manually recorded patients' blood pressure every 30 minutes or one hour, which tends to disrupt their rest. Now, the dialysis machine reads the treatment plan for the patient once the smart card is inserted.
NKF's digitisation transformation means that nurses have more time to build relationships, rapport and trust with patients. They have more time to talk to patients, clarify any doubts or questions patients may have, and even spot early distress signs in patients and refer them to medical social workers or counsellors for timely intervention. Overall, patient safety and patient care will improve, resulting in better clinical outcomes for them.