Motivasi Ramadan
22 February 2022, Tuesday |  9:00am – 10:30am
Can people with chronic conditions fast?
Find out a tip or two on how you can fast safely this Ramadan. Learn also about how to manage chronic diseases to protect your kidneys.
Join us on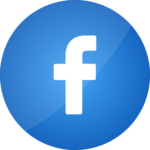 NKF Facebook Live @NKFSG
Session will be conducted in Malay
Am I at Risk for Kidney Disease?
27 February 2022, Sunday |  9:30am – 11:00am
Hear from our panel on the risk factors and how common health issues may lead to kidney disease. Discover health and nutrition tips that help you stay healthy.
Session will be conducted in English with Chinese interpretation via Zoom
Click here or Scan the QR code to register