Support us as we rethink kidney failure and life, and push the boundaries of conventional public outreach and volunteering!
Led by volunteers, we hope to heighten community awareness about kidney disease and the importance of renal health.
Join us in charting the way to the next frontier as we journey with kidney failure patients and the community at large!
All funds raised will go towards providing quality treatment and care for our kidney failure patients.
3 Ways You Can Make a Difference
Market Place 

Spotlight

Make Your Mark

 

Specially curated and handcrafted by volunteers, these meaningful crafts, practical products and engaging workshops are sure to make your day. 

What's more? You can touch a life with every purchase made!

Catch our talented volunteers in action! Spread over various genres and staged all over March, you sure don't want to miss this!

Support them through their donation campaigns for kidney failure patients! 

Leave a footprint and take action against kidney failure! Win an exclusive NKF Gift Pack, inclusive of a NKF50 NETS Flashpay Card with $5 stored value.

Learn and adopt kidney health tips in your life and keep kidney failure at bay!

Follow us @kwc.letsrevolutionise to discover how we rethink kidney failure and life at
Kidney We Care: Let's Revolutionise! (KWCLR) and participate in exclusive giveaways!
Shop for Good at the NKF Virtual Store! Click on each icon to visit the individual stores (available from 1 Mar 2021 onwards) and each booth name to visit the booths' social media pages.
Kidney failure is on the rise. Shine the spotlight on kidney failure and Give Life & Hope to our patients at KWCLR Fundraising Page. Click on each icon to navigate to the teams' fundraising campaigns (available from 1 Mar 2021 onwards) and each team name to visit the teams' social media pages.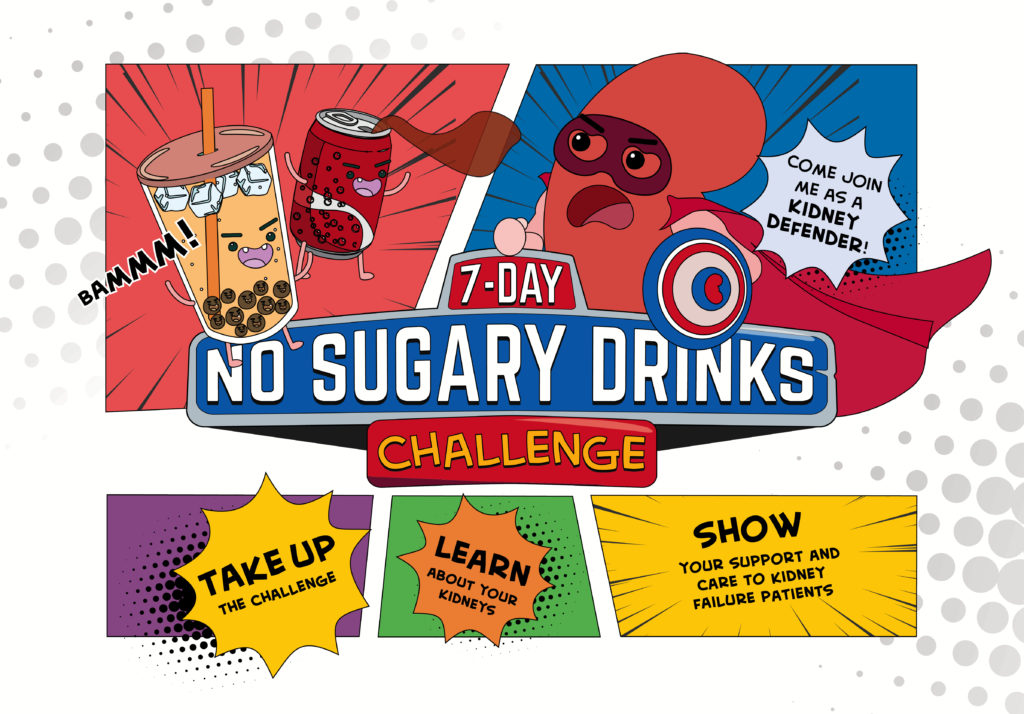 3 steps to challenge yourself to a healthier you!
Challenge Period: 1 to 31 Mar 2021
Step 1:

Step 2:

Step 3:

Forgo Sugary Drinks for 7 Days

Capture your Journey

Submit your Entry

Drink plain water or opt for drinks without sugar

Examples: fruit-infused water, kopi kosong, teh kosong, bubble tea with 0% sugar and green tea without sugar
Social Media
1. Snap photos or videos of your journey
2. Tag a friend, @NKFSG and @kwc.letsrevolutionise
3. Hashtag #KidneyWeCare, #LetsRevolutionise and #NKFSG7day
4. Post it on social media!

OR

Pen It Down
Blog or pen your journey in a diary
Email the following information to volunteer@nkfs.org

1. Your Name
2. Contact Number
3. Mailing Address and
4. A digital copy of your captured experience

Winners will be contacted in April 2021
A total of 100 NKF Gift Bags to be given away! Each gift bag contains an assortment of items including a limited-edition NKF USB Drive Pen (top 50 winners only), NKF50 NETS Flashpay Card with $5 stored value and other NKF gifts!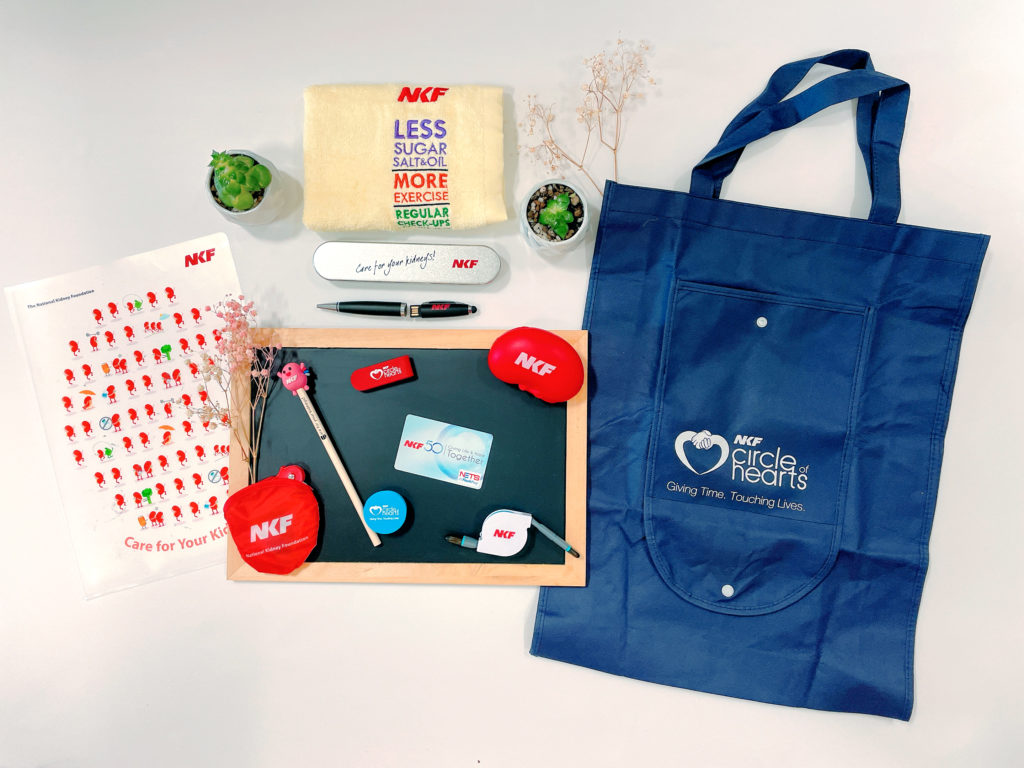 Find out more about 7-Day No Sugary Drinks Challenge Charity Drive 2021.