In conjunction with World Kidney Day, we organised Listen to Your Kidneys on 11 March 2018 at NKF's HQ. Kidney experts helped clear misconceptions and shared tips to protect the kidneys from kidney failure through an interactive forum, Busting Kidney Myths. There were also a kidney screening, kidney workout and a talk to dispel myths and learn practical tips for healthier food choices. Over 600 people from all walks of life participated in this meaningful event.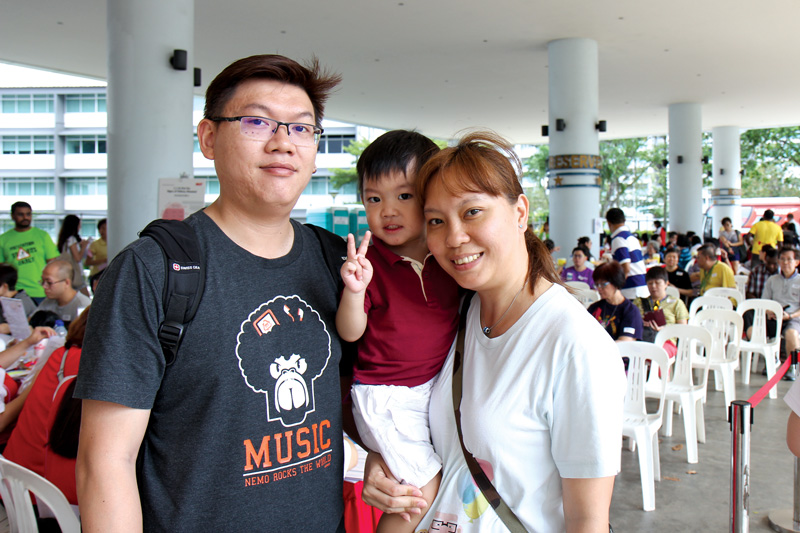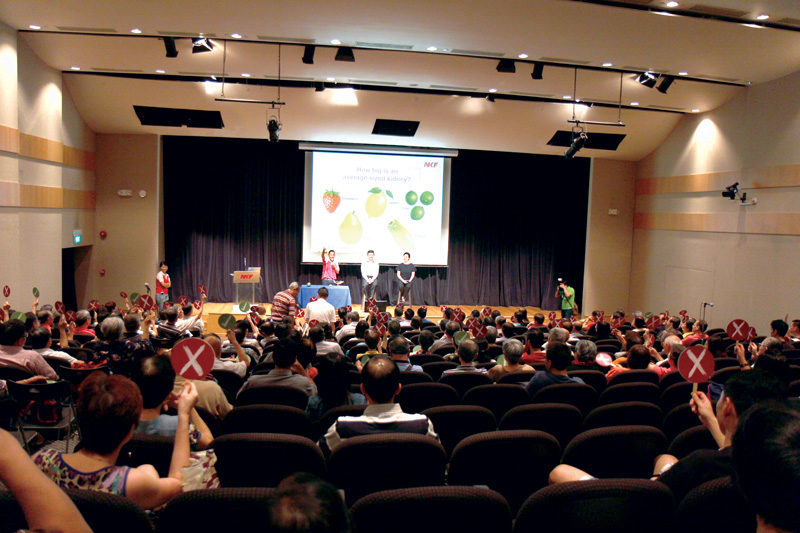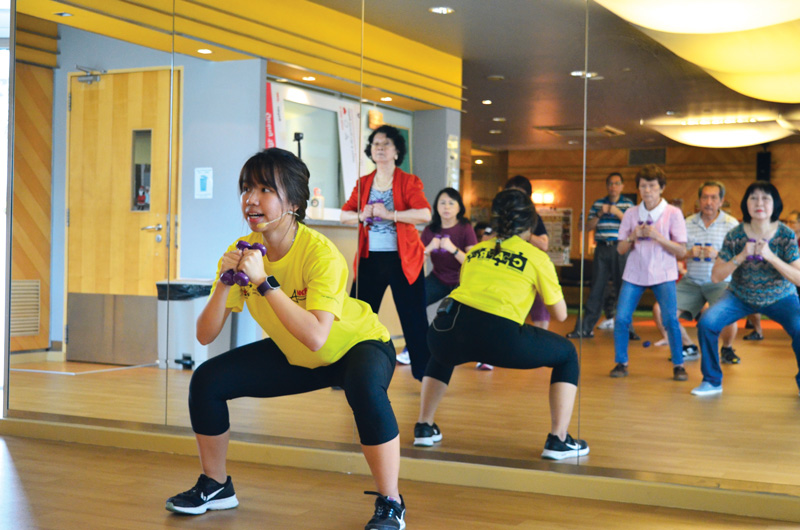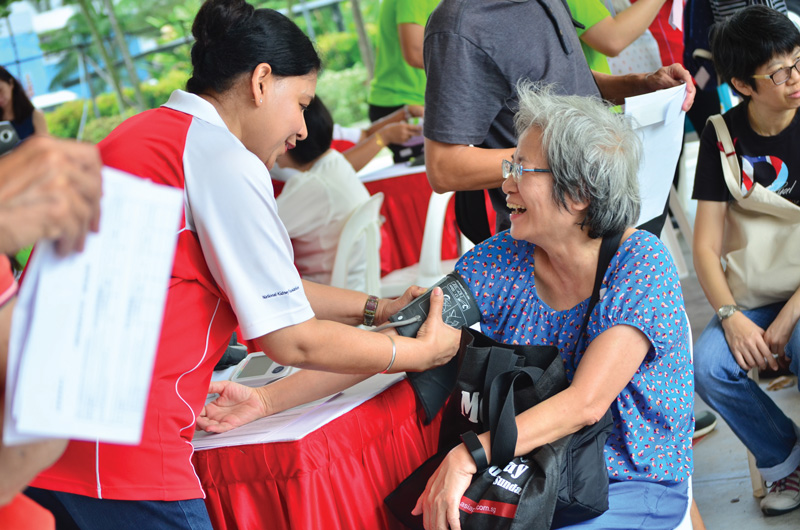 ---
You may not notice any symptoms or feel sick as kidney failure is known as a silent killer. Learn how to identify early warning signs and protect your kidneys through professional tips shared by leading nephrologists and our dietician and exercise specialists.
Time
Activity
Location
8.00am to 12.30pm
Kidney Screening
Carpark
8.00am to 12.30pm
Multi-sensory Guided Tour
Kidney Health Education Bus (Carpark)
Kidney Discovery Centre (Level 2)
Kim Keat Dialysis Centre (Level 3) 
9.00am to 9.40am
Kidney Workout
Level 4 Gym
9.30am to 10.30am
Busting Kidney Myths
Level 2 Auditorium
10.30am to 11.10am
 Kidney Workout
 Level 4 Gym
10.40am to 11.25am
True or False
Level 2 Auditorium
11.30am to 12.30pm
Busting Kidney Myths
Level 2 Auditorium

Busting Kidney Myths
Through this interactive session, we will clear misconceptions about the
kidneys and share tips on how to protect them from kidney failure.
Special guest speakers:
Dr Lim Eng Kuang, Consultant, Department of Medicine, Khoo Teck Puat Hospital
Dr Gan Shien Wen Sheryl, Consultant, Renal Medicine, Singapore General Hospital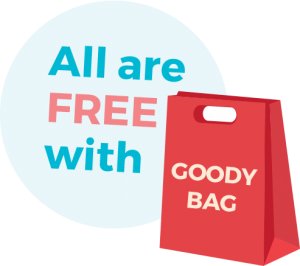 True or False
How do our lifestyles and eating habits affect the risk of getting kidney disease? Learn in a fun way towards healthy eating in relation to kidney disease prevention! We will clarify diet myths in this nutrition talk. You will also learn practical eating tips on making healthier food choices.

Kidney Workout
This session consists of 10-15 minutes talk and 30-40 minutes low impact moderate intensity full body aerobic-based exercise with strengthening exercises which target cardiovascular endurance and resistance training. The talk highlights the importance of using exercise in managing diabetes and hypertension which lower the risk of kidney failure.
Please be dressed in light exercise attire for the workout.

Kidney Screening (Limited slots, pre-registration required)

Get screened for risk factors for kidney disease!
Screening Test Components:
Serum Creatinine (to determine the state of your kidney health)
Body Mass Index
Blood Pressure
Urine Analysis
Fasting Blood Glucose
Fasting Cholesterol Profile
Waist Measurement
Terms & Conditions:
Must be 21 years old and above
Minimum 10-hour fasting required (only plain water is allowed)
Health screening is open to public
Walk-ins are welcome but do expect longer waiting time
Based on the Ministry of Health guidelines, tests are determined by medical and/or family history of Diabetes, Cardiovascular disease including hypertension, stroke, obesity and kidney disease.

Multi-sensory Guided Tours (8am – 12.30pm)

Learn and understand kidney disease and preventive measures through fun and interactive exhibits!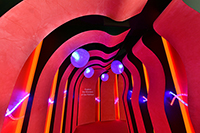 Kidney Discovery Centre (KDC)
Level 2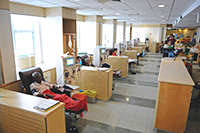 Kim Keat Dialysis Centre
Level 3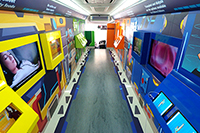 Kidney Health Education Bus
Carpark

Games Booths and Bazaar (8 am – 12.30 pm)

Have fun at the games booths and win an exciting goodie bag!

How to Get There – Free Shuttle Bus Service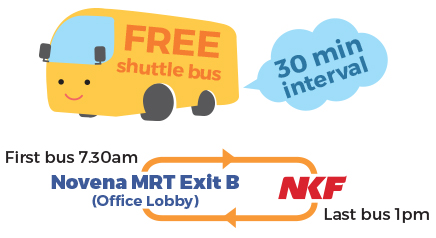 Every 30 minutes interval from: 
Novena MRT Exit B (Office Lobby)
First bus at 7.30am, Last bus at 11.00am
NKF Centre
First bus at 9.00am, Last bus at 1.00pm
Car/Public Transport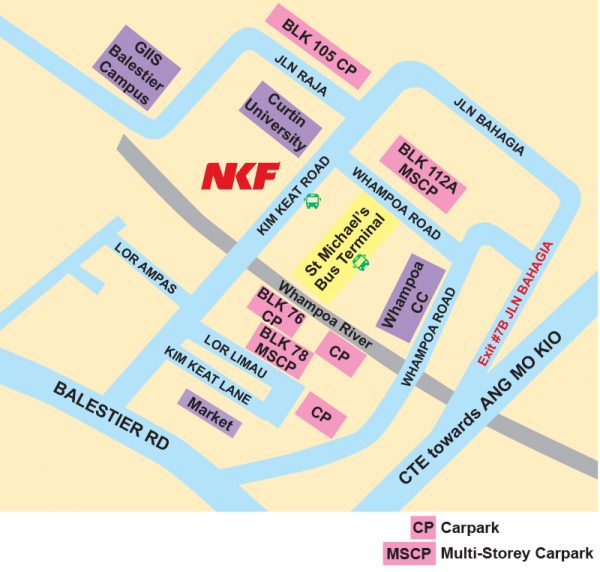 Take any one of these buses: 21, 124, 125, 131, 139, 186 and alight at either the bus stop opposite NKF or at St Michael's Bus Terminal.
For drivers, you can park at any of the carparks indicated on the map.
REGISTRATION CLOSED. Walk-ins are welcome!
Closing Date: 6 March 2018