The two-day carnival on 5 and 6 August 2017 attracted more than 9,000 people and brought Singaporeans back into the bygone era of the 1970s and 80s where different generations of all races bonded, reminisced about the good old days, participated in games and savoured traditional local cuisine. Guest-of-Honour was Dr Amy Khor, Senior Minister of State, Ministry of the Environment and Water Resources & Ministry of Health. Over $550,000 was raised for the provision of artificial kidneys (A.K.) to sustain the lives of kidney patients.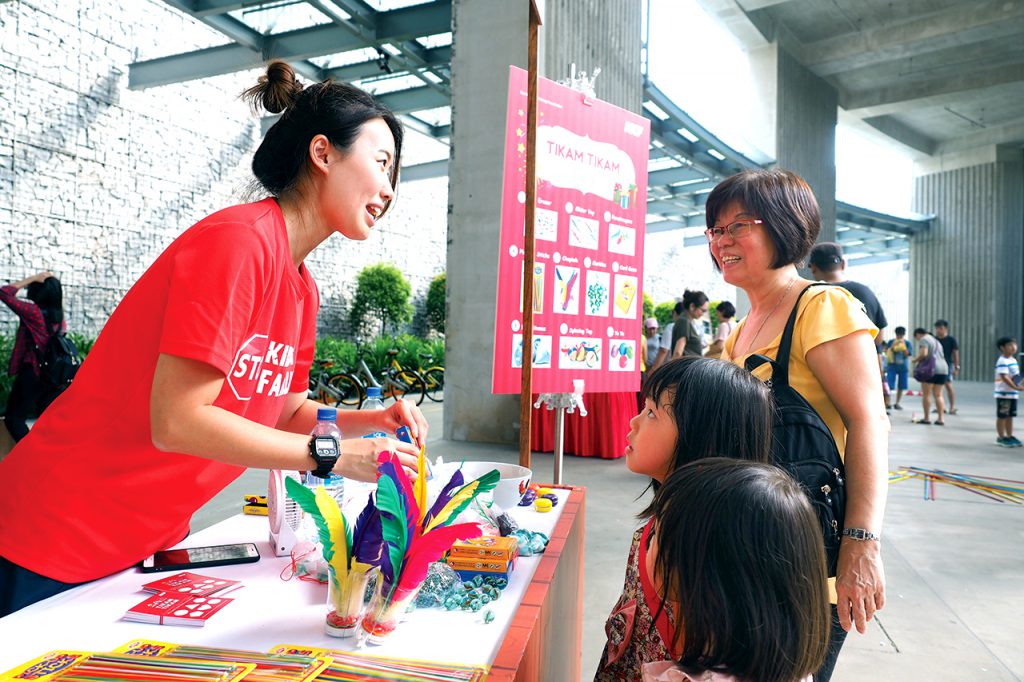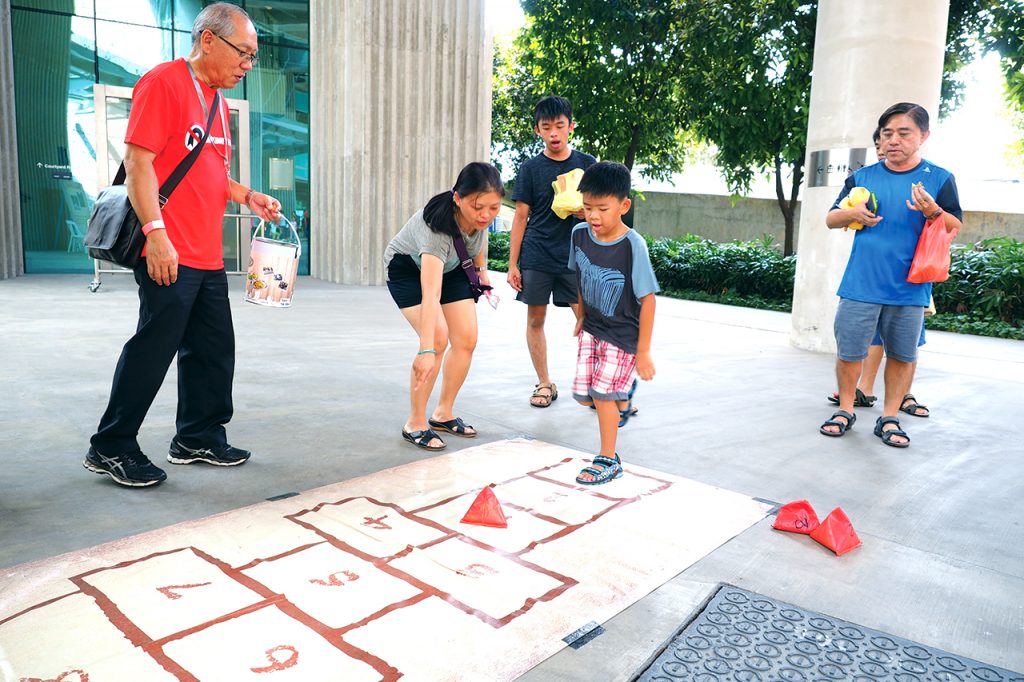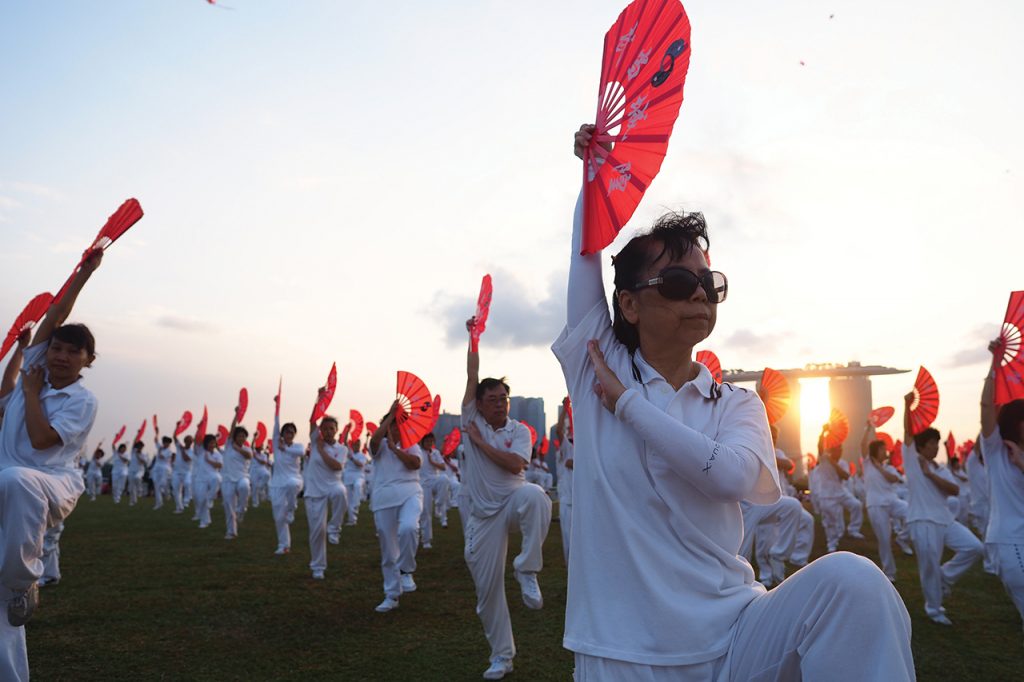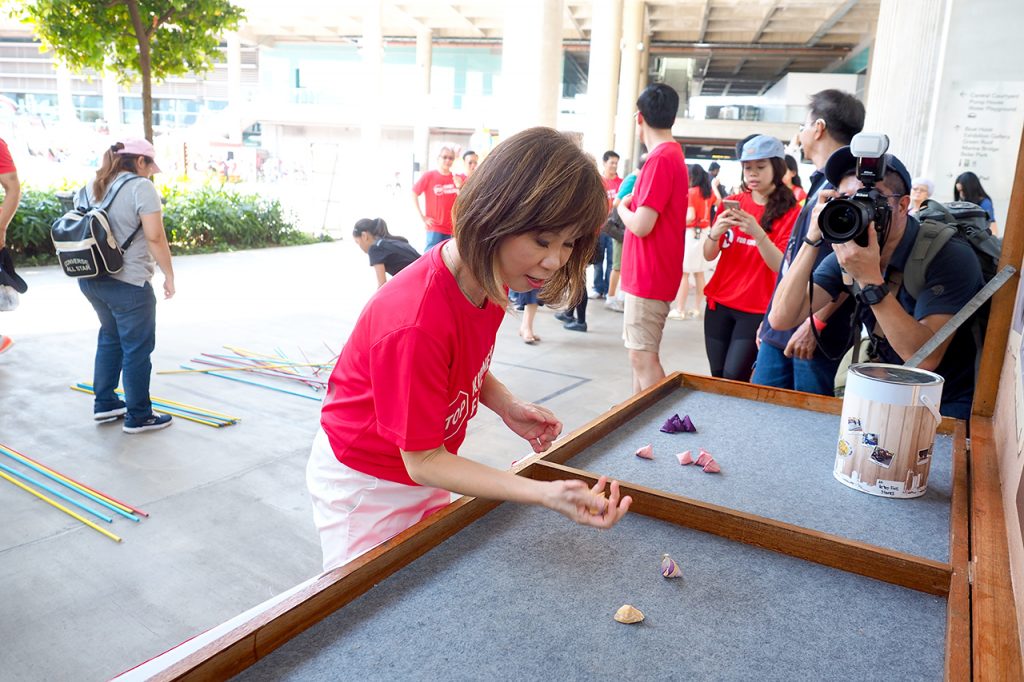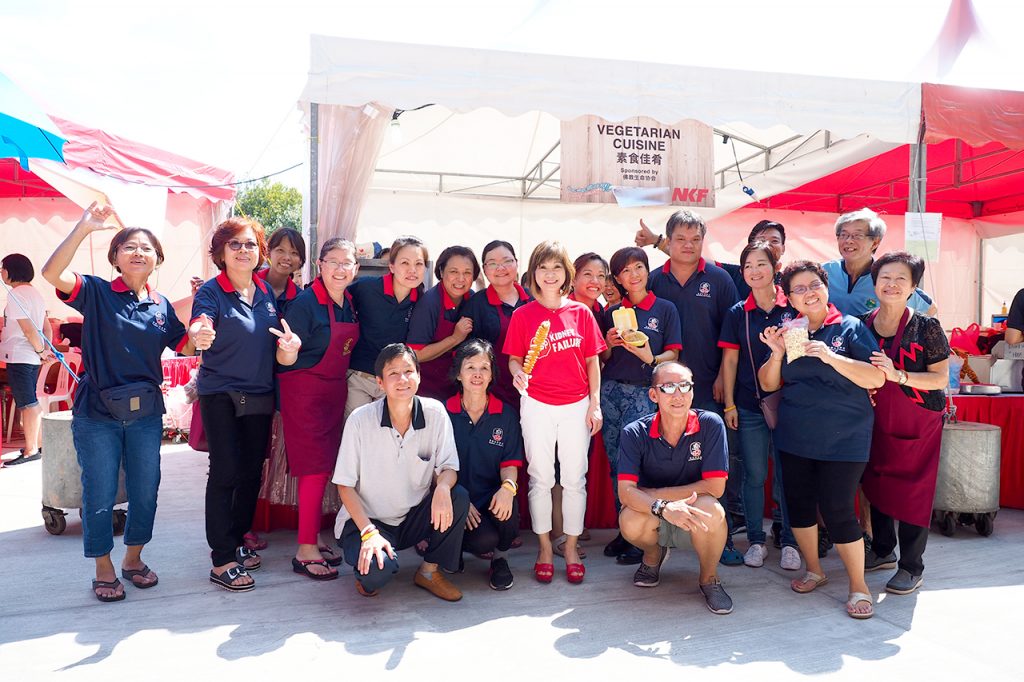 Reminisce the good old days of the 70s and 80s, with traditional local food and nostalgic games! Jump to your heart's content at the kid-friendly bouncy castle and trampoline, at NKF's charity carnival!
At night, treat yourself to a screening of local movie "Long Long Time Ago" with family and friends, under the stars!
What's On?
Experience a gastronomic blast from the past with retro-themed food and snacks
Hop and skip around in our bouncy castle and trampoline
Enjoy fun carnival games with your family
Whiz through the barrage on our trackless train
Snap up bargain buys at our flea market
Gather under the stars for a movie experience like no other (Only on Saturday, 5 August, 7.30pm)
Dr Amy Khor, Senior Minister of State for Environment and Water Resources & Health, will be joining us as the guest-of-honour on 5 August at 3pm, as we raise funds for our needy kidney patients!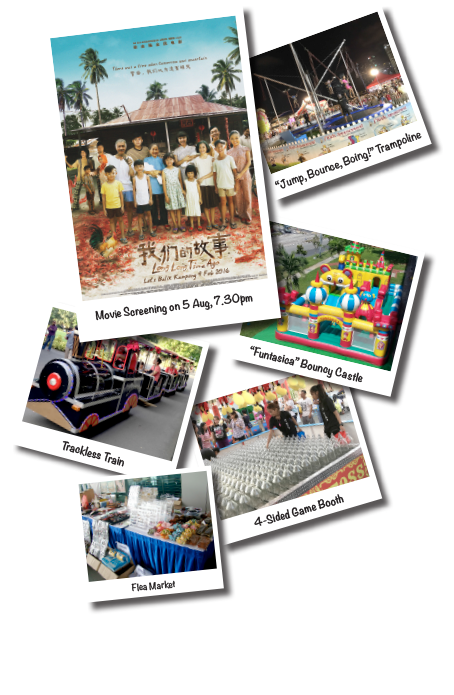 Join Us!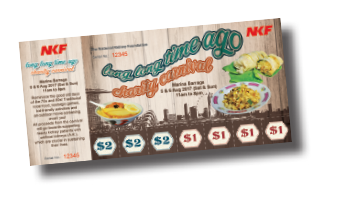 Coupons are selling at $10 each, and all funds raised from the event will go towards providing haemodialysis patients with artificial kidneys (A.K.). A.K.s are essential in sustaining the lives of kidney patients, as they are filters which help remove waste from their bodies.
Come join us on a nostalgia trip, for a great cause!
*Kindly note that all coupons purchased online can only be collected at the event venue ticket booth on 5 & 6 August between 11am to 6pm.
Alternatively, you may like to purchase them at the following dialysis centres, from 17 July to 2 August, Monday to Friday, 9am to 1pm or 2pm to 5.30pm. 
Zone
Dialysis Centre
Address
Ang Mo Kio
Japan Airlines-NKF Dialysis Centre
17 Ang Mo Kio Ave 9 #03-01 Ang Mo Kio Hospital Ltd, S569766
Bukit Batok
NTUC Income-NKF Dialysis Centre
Blk 103 Bukit Batok Central #01-237, S650103
Clementi
NKF Clementi Dialysis Centre
Blk 326 Clementi Ave 5 #01-175, S120326
Ghim Moh
Woh Hup-NKF Dialysis Centre
Blk 1 Ghim Moh Rd #01-358, S270001
Hougang
NKF Hougang-Punggol Dialysis Centre
Blk 628 Hougang Ave 8 #01-108, S530628
Kolam Ayer
Kwan Im Thong Hood Cho Temple-NKF Dialysis Centre (Kolam Ayer Branch)
Blk 43 Bendemeer Road #01-1018, S330043
Serangoon
Insurance and Financial Practitioners Assoc. of Singapore (IFPAS)-NKF Dialysis Centre
Blk 201 Serangoon Central #01-30, S550201
Simei
Kwan Im Thong Hood Cho Temple-NKF Dialysis Centre
Blk 101 Simei St 1 #01-892, S520101
Woodlands
SCAL-NKF Dialysis Centre (Woodlands Branch)
Blk 365 Woodlands Avenue 5 #01-490, S730365
Yishun
Toa Payoh Seu Teck Sean Tong-NKF Dialysis Centre
Blk 203 Yishun St 21 #01-239, S760203
SCAL-NKF Dialysis Centre (Yishun Branch)
Blk 840 Yishun St 81 #01-382, S760840
Tampines
Wong Sui Ha Edna-NKF Dialysis Centre
Blk 271 Tampines St 21 #01-99, S520271
For enquiry and purchase of carnival coupons above $500, kindly contact Weijie (6506 1774 / weijie.chen@nkfs.org) or Jamie (6506 1789 / jamie.aw@nkfs.org)
Partnerships