Bringing to you our second series of NKF Sticker Pack in an animated edition!
These stickers depicting the Singapore spirit are a great way for you to express yourself in a fun way while communicating kidney health messages subtly! Share this unique collection, together with the first series, with your friends and loved ones to help raise awareness of kidney health, while creating an enjoyable and engaging experience that will stick in people's minds.
Read on for instructions on downloading the sticker packs!
Series#2 (NEW) – Team Kidneys 2.0!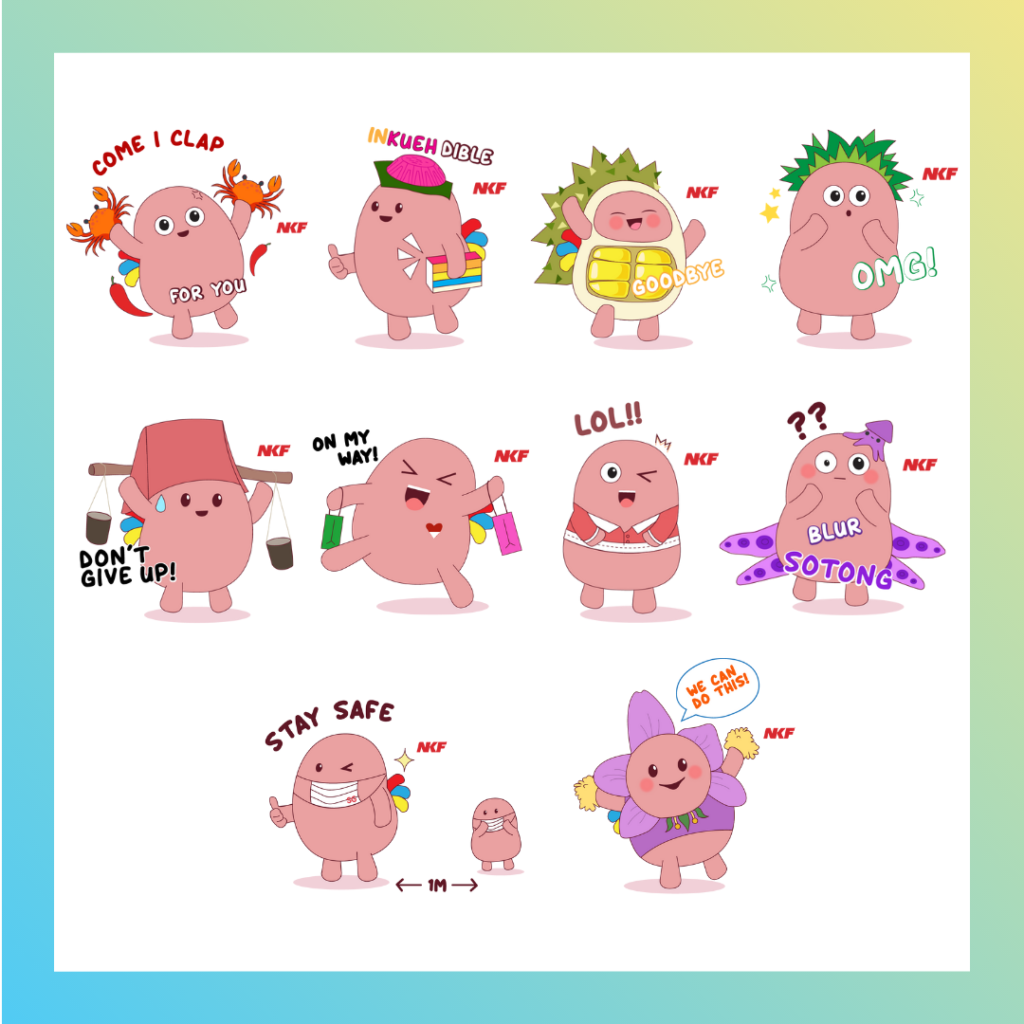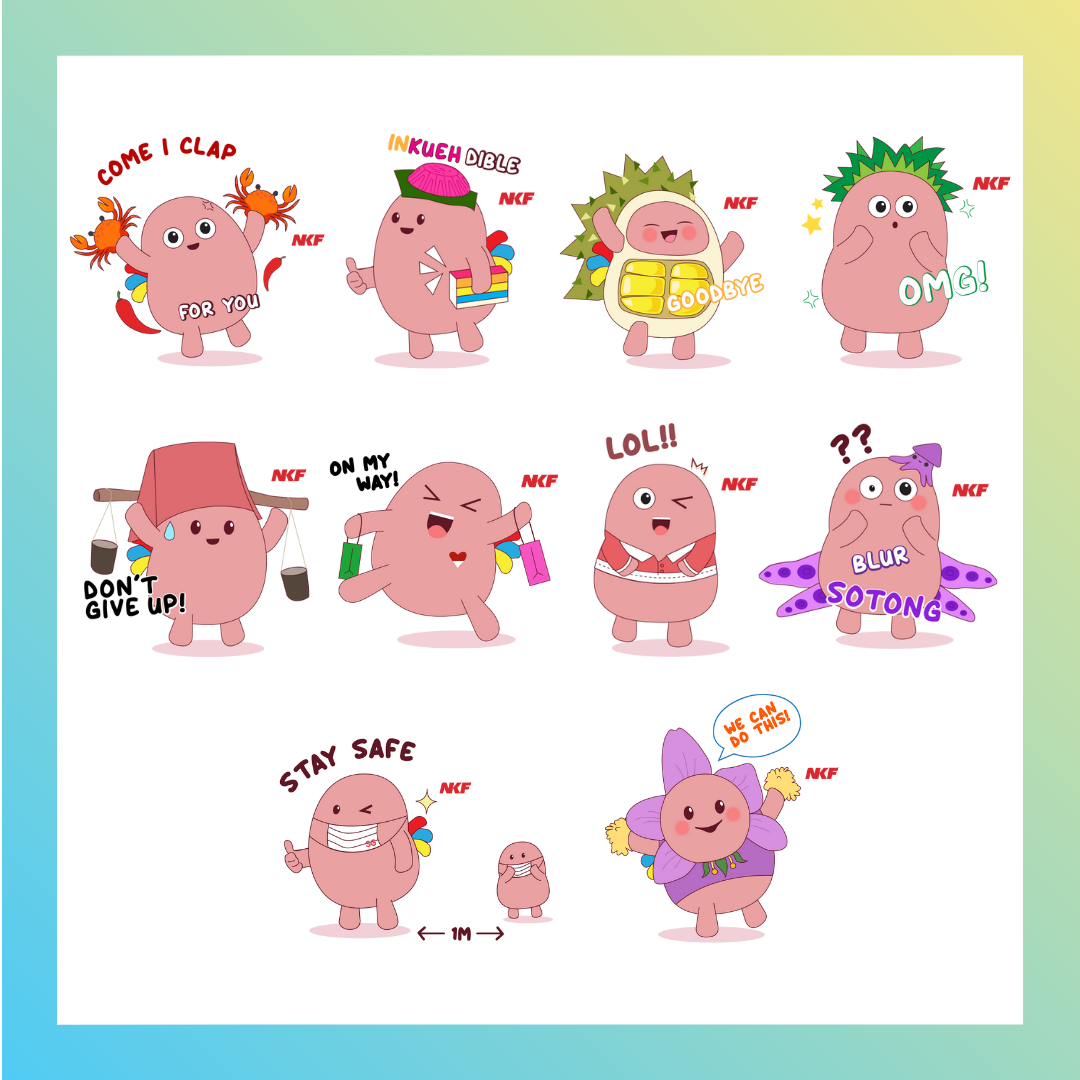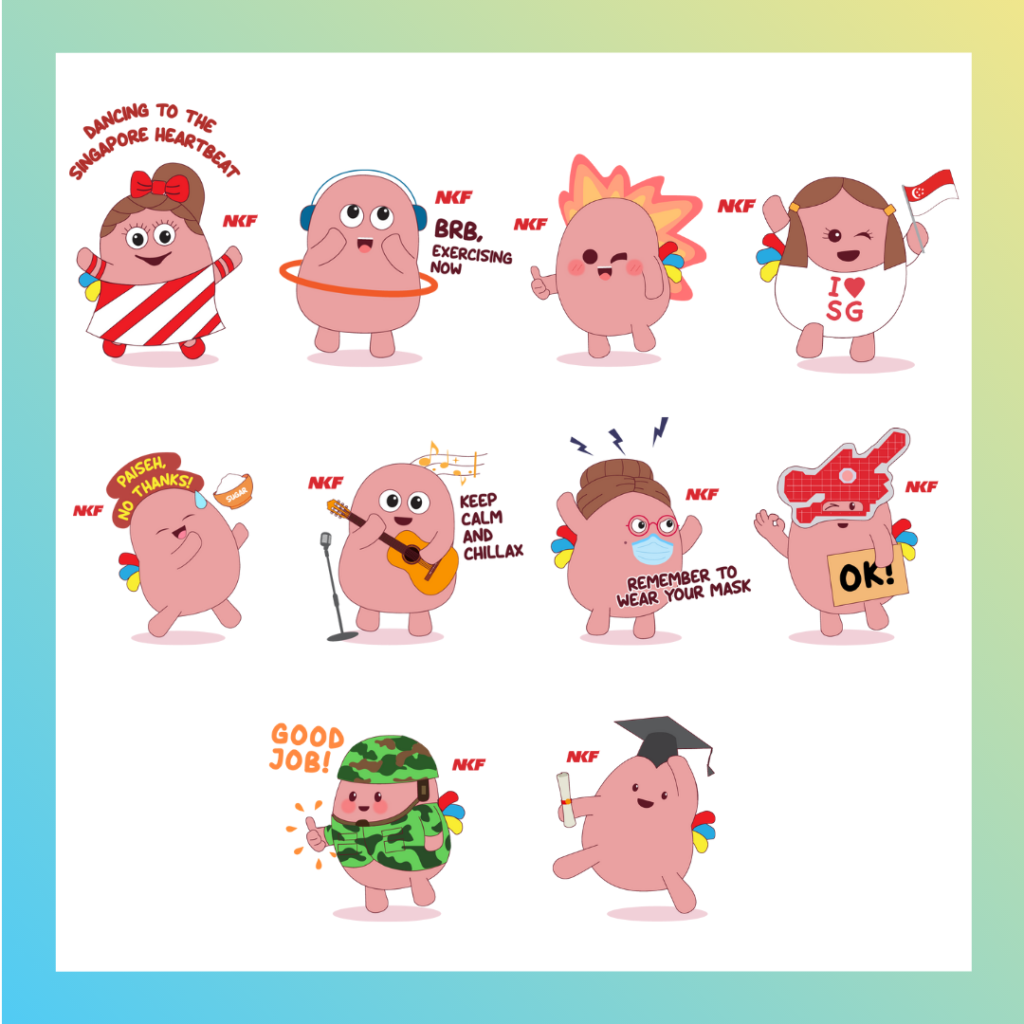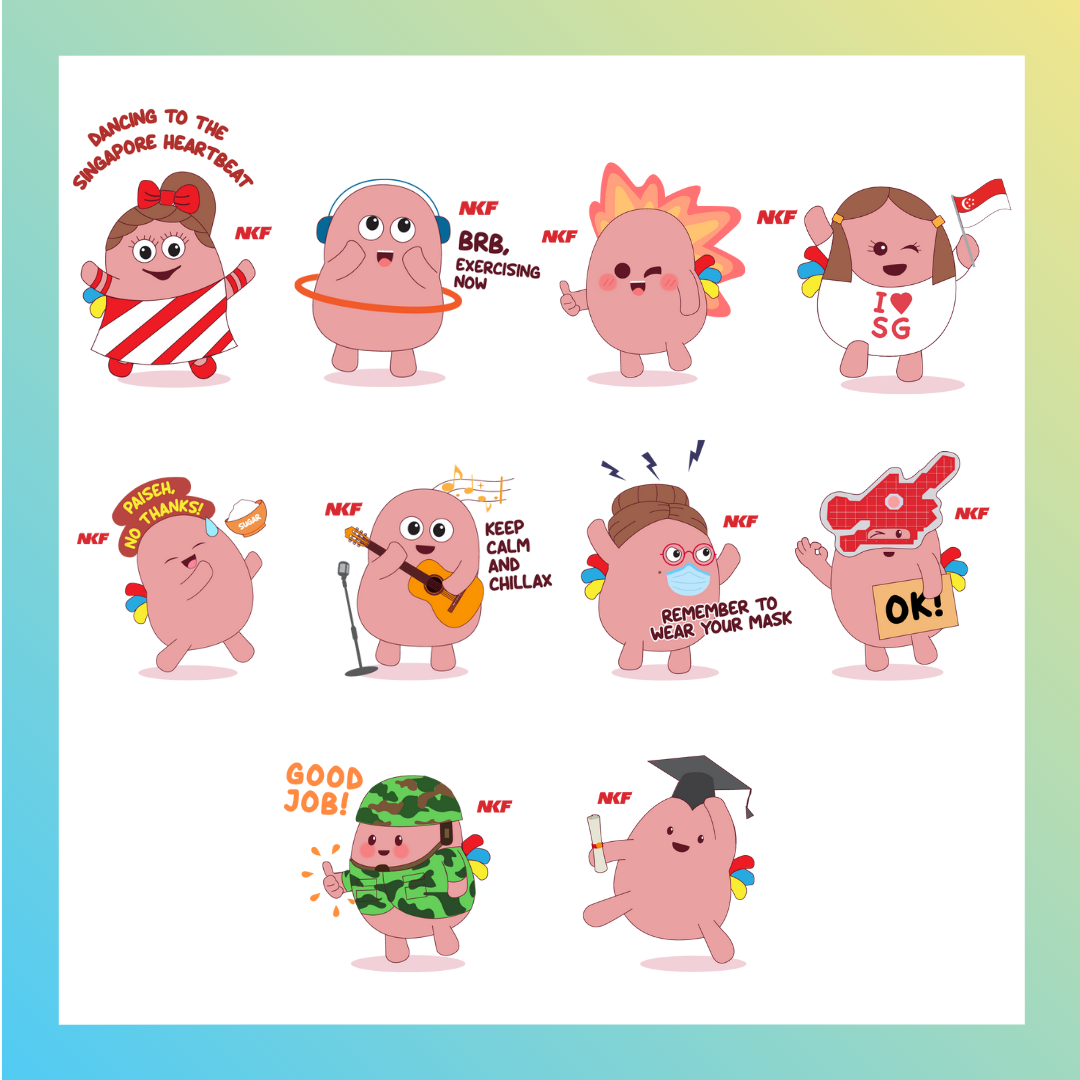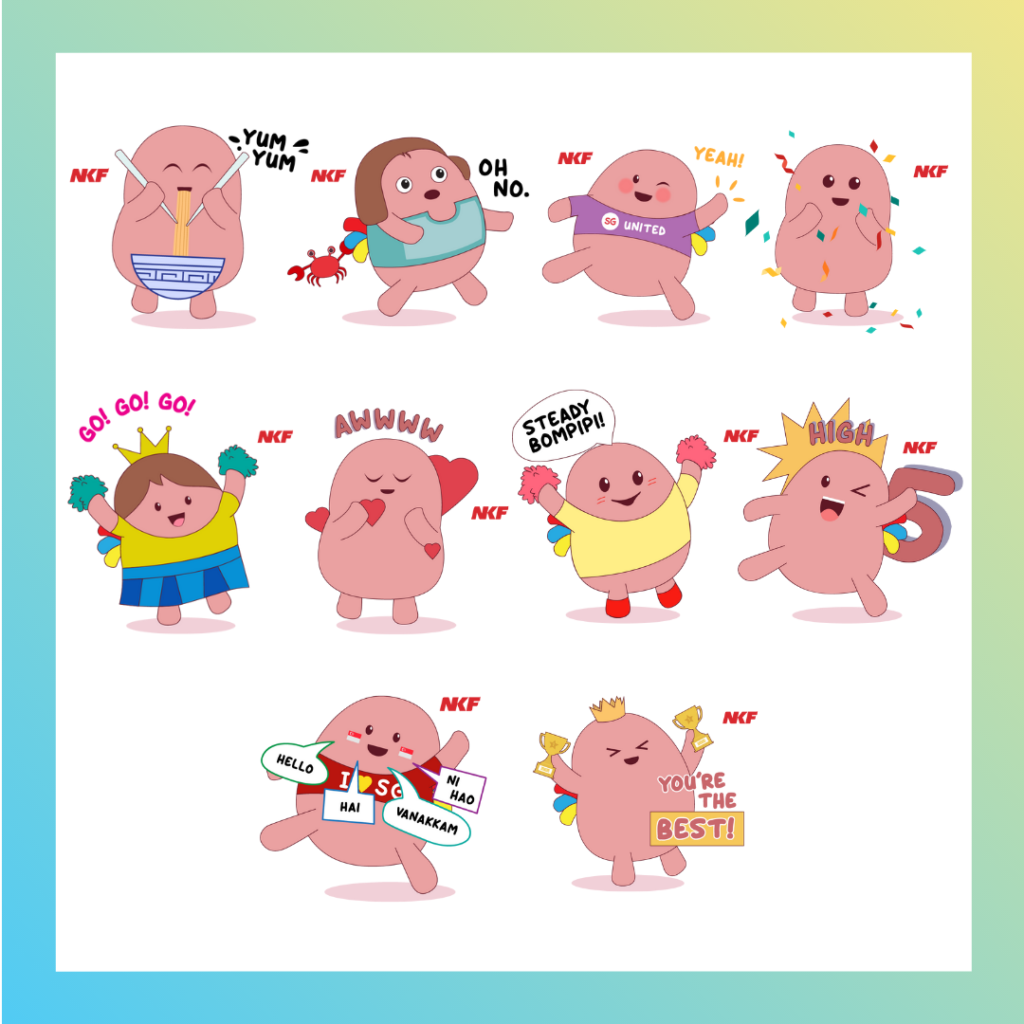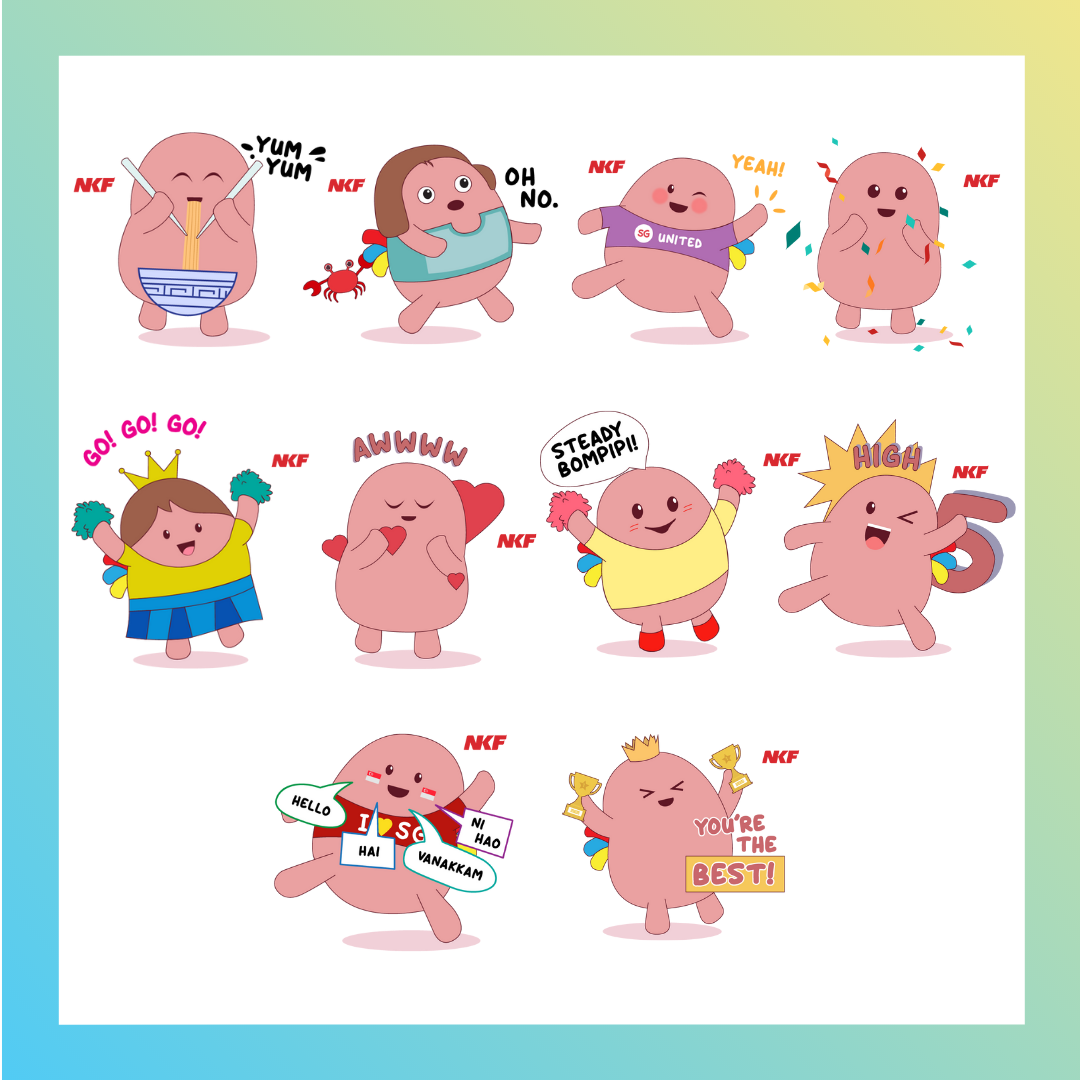 Series#1 – Team Kidneys!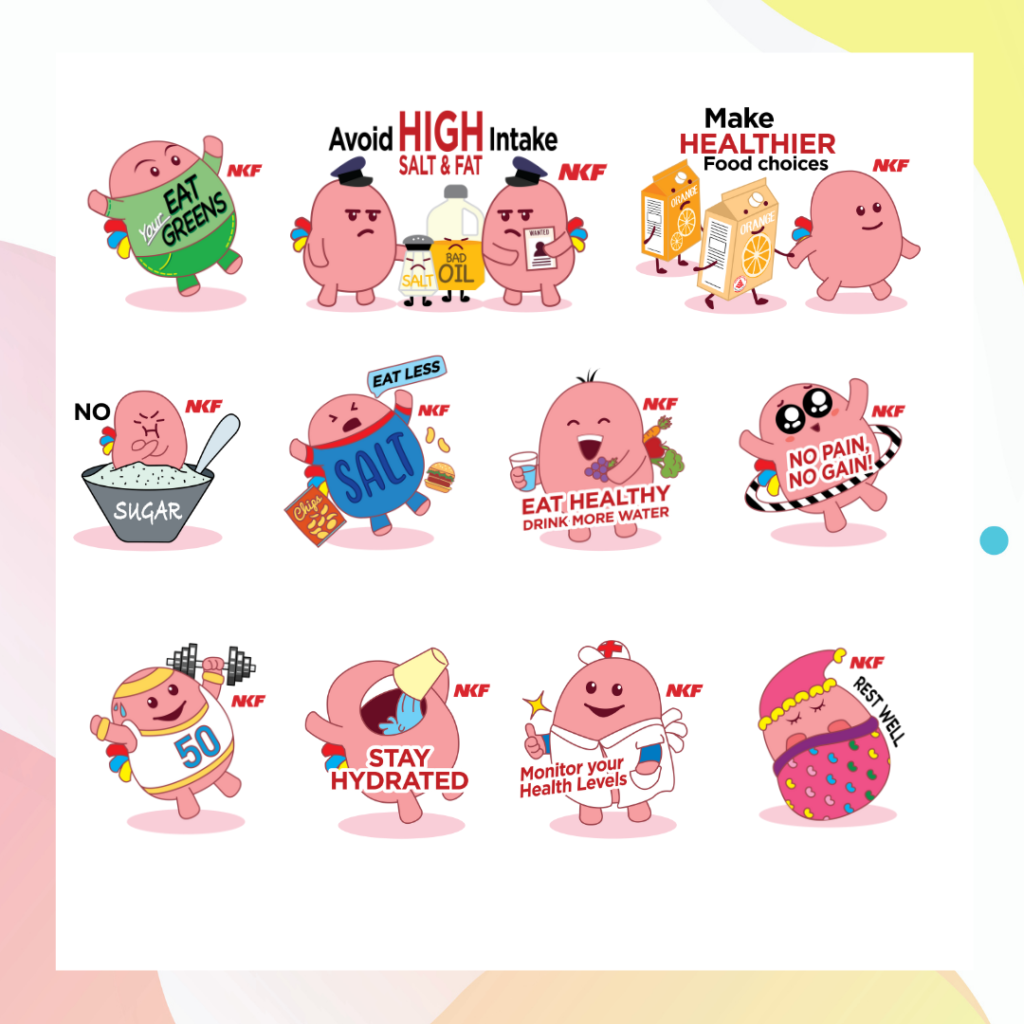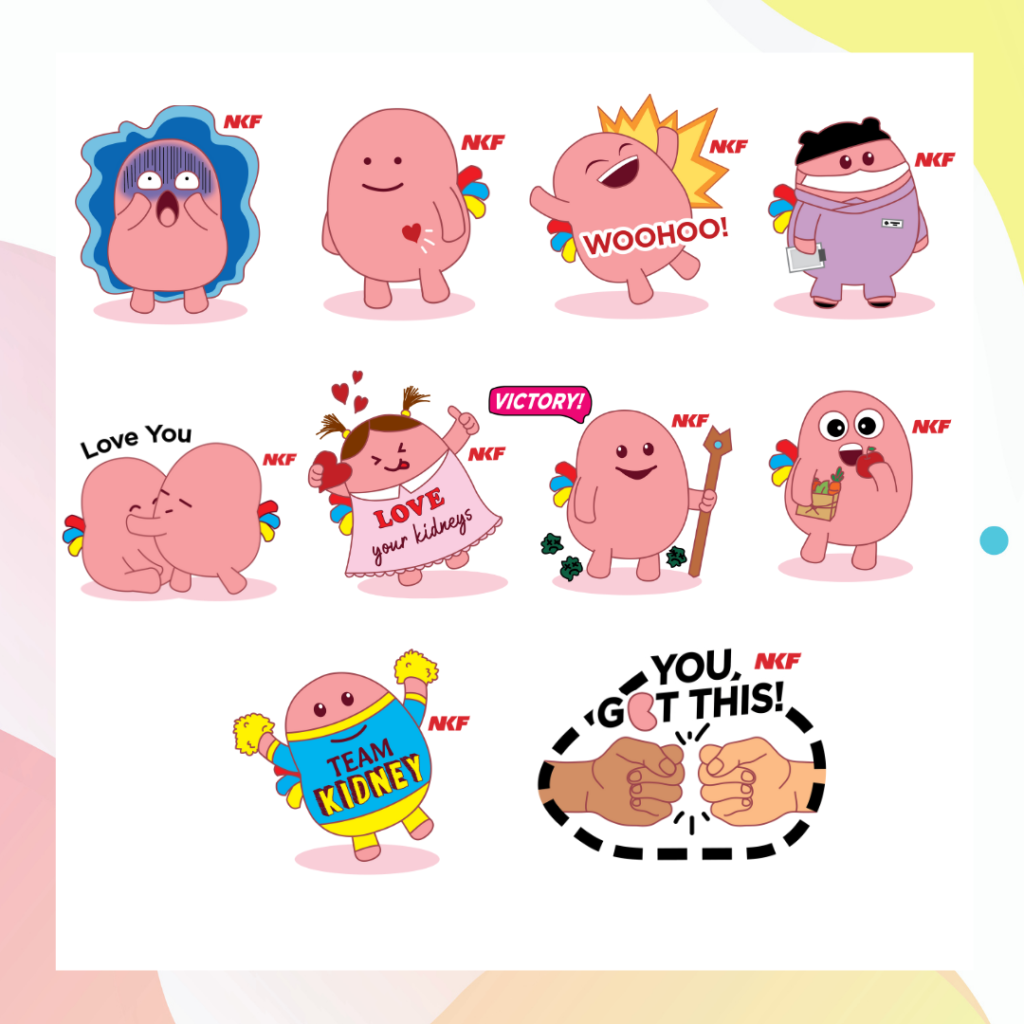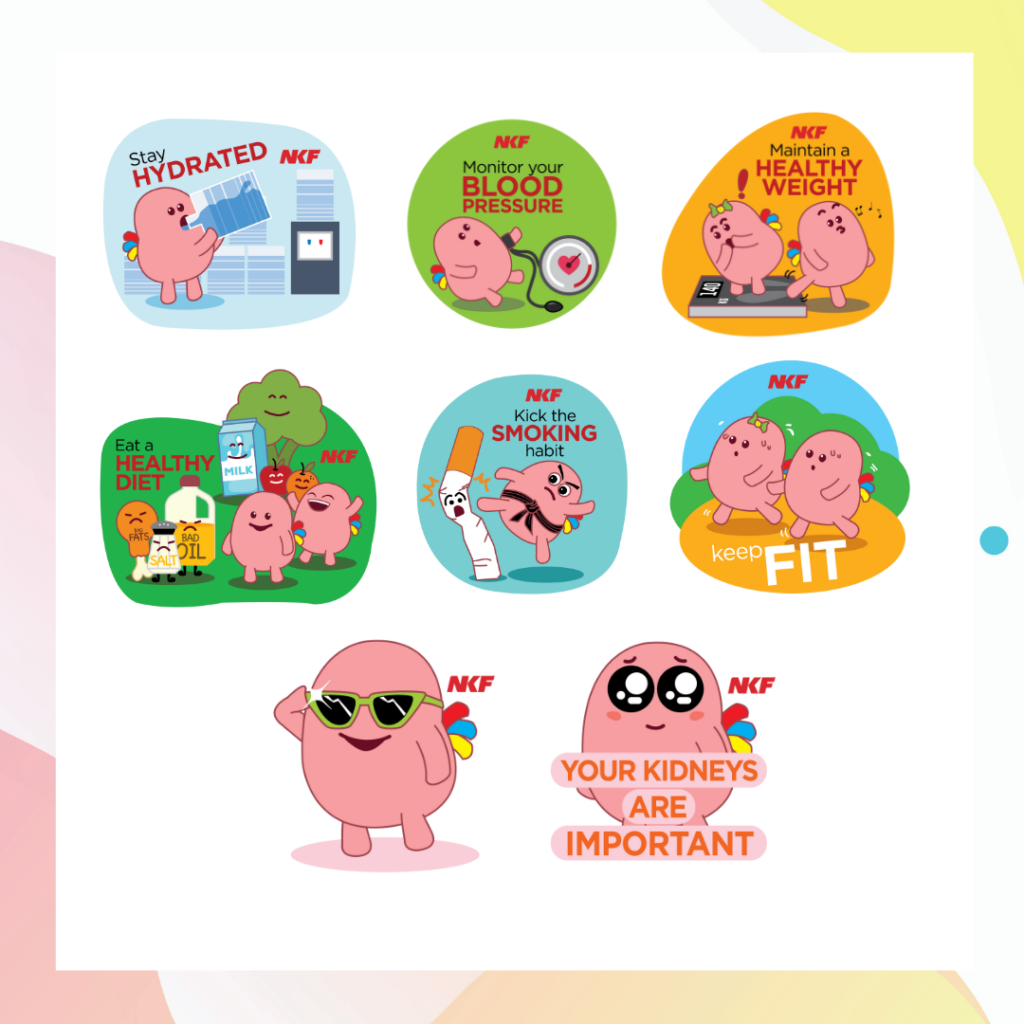 How to Download?
For WhatsApp

:

For Series #2 
Download Sticker maker for WhatsApp on App Store/Google Play
Open the app on your phone and click 'Ínstall' then 'Add to WhatsApp' or 'Add to iMessage'
For Series #1
Download sticker.ly on App Store/Google Play
Search for NKF Singapore in the search bar to access the kidney sticker pack
Select your preferred messaging platform by clicking on 'Add to WhatsApp' or 'Add to iMessage'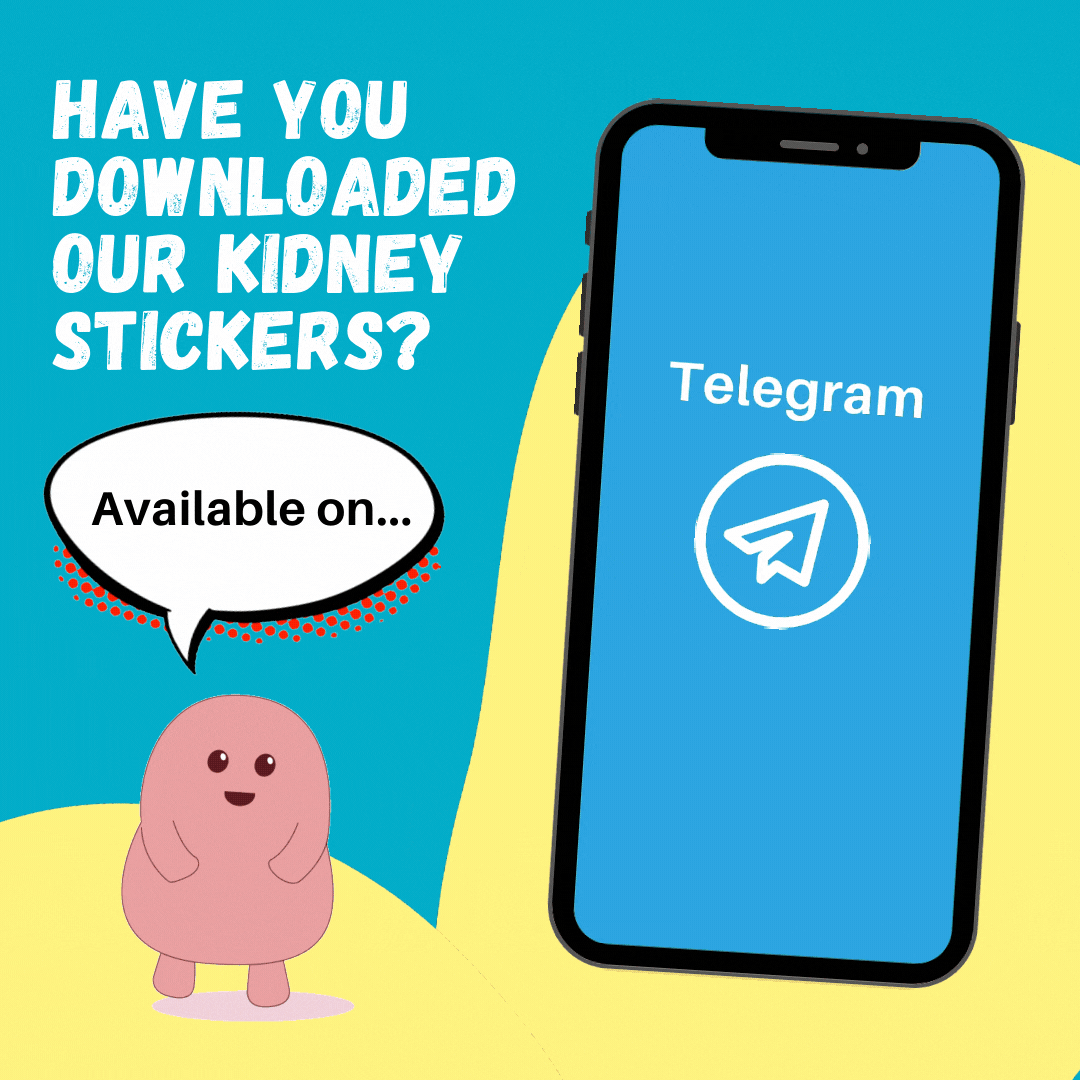 For Telegram:
Click on 'add sticker' and open in Telegram
Click 'Add Stickers' and you are all set!