With World Kidney Day on 9 March themed Kidney Health for All, it is indeed a timely reminder to us of the urgent and compelling need to step up efforts across the entire scope of chronic kidney disease – from its prevention to treatment and management.
The multidisciplinary and multifaceted insights in our second issue of Renal Outlook – a collective effort of peers and colleagues covering wide-ranging clinical and educational topics within the ambit of renal care – will pave the way towards the development of new programmes and initiatives that will help bring down the incidence of kidney diseases and fuel further growth and advancement in the renal field.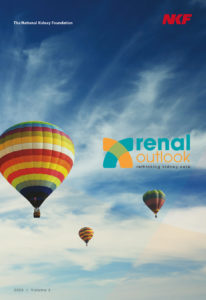 ►Download the Renal Outlook now!
To explore ways to work closely with NKF or contribute an article for the next issue, email us at comms@nkfs.org.