"The first thing that I did was to drink a litre of water. It felt so good."
– Mr Aaron Tay
Dialysis patients can no longer excrete large quantities of fluids, hence excess fluids might be retained in the body resulting in an overload of blood circulation. As such, they have a daily fluid restriction of 500ml to 1,000ml which include the intake of plain water, tea, coffee, milk, gravy, soup, porridge and ice cream.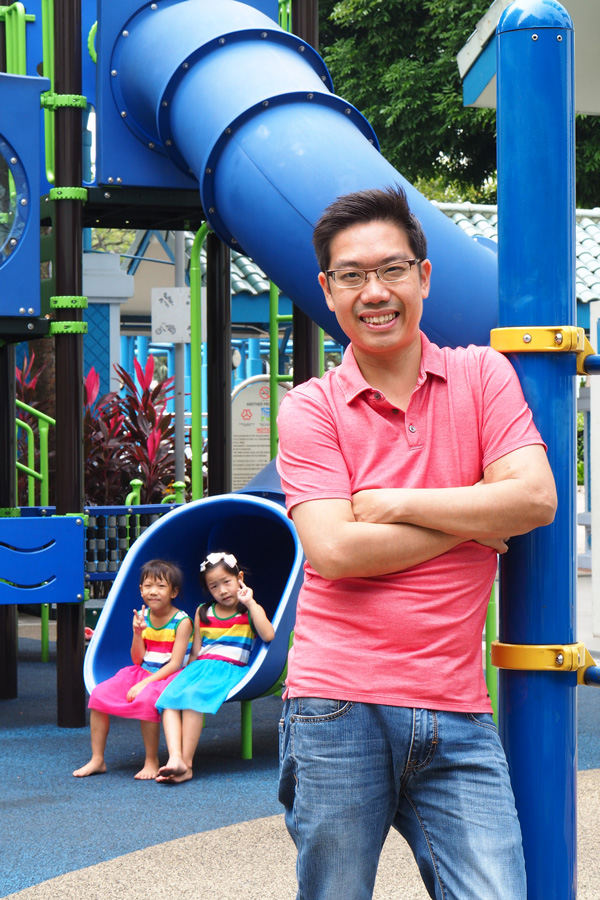 Mr Aaron Tay, 38, had weathered the storms in his life. He had kidney problems since he was eight and in his 20s, was told that he had only five years to live if he did not have a kidney transplant. So it was indeed a blessing when his younger brother donated a kidney to him.
Aaron did not have a normal childhood. Suffering from inflammation of the kidneys (nephritis) at a very young age meant that he had to make regular visits to the hospital, undergo multiple tests and needles poked into him constantly. He also had a cancer scare with a tumour in his nose. Moreover, he suffers from a condition where he produces little haemoglobin, which is used by red blood cells to carry oxygen around the body. It was one blow after another and it was no wonder that Aaron struggled with clinical depression
Only 5 years to live if no kidney transplant
When he eventually went on dialysis, it was very restrictive for him as he was only allowed to drink 500ml of water a day. The dialysis sessions also left him tired and drained. As his heart grew increasingly weak because of the fluid build-up in his body, he was told by the doctor in 2008 that he had only five years to live if he did not have a transplant.
Brother volunteered to donate a kidney
His mother had contracted diabetes and could not donate her kidney and his father was too old. However, his brother Caleb, younger by six years, willingly came forth to give him his kidney. It took eight months to prepare for the operation and the successful operation took five hours.
Given renewed life
By this time, he had started dating Sharon, a renal nurse he met at NKF while he was on dialysis. She had agreed to marry him if he survived the transplant. One year after the transplant, they got married. Today, he is the proud father of three children – Raena, one-year-old; and twins Raysa and Raquel, both six.

Except for a couple of minor scares, Aaron is leading and fulfilling life with his family after his transplant. He is also now able to focus on his career as a financial adviser without the disruption of thrice weekly dialysis. With a flexible work schedule, he spends more time with his family. He is grateful to his brother for giving him the ultimate gift of life.
He says that his family is now his priority. He makes sure he has the support group of loved ones and friends because if anything happens to him, they will be the ones taking care of his family. "I never forget I am living on grace."