Mr Mok Kai Suan, 57, became a hawker when he was 20 years old. He sold cooked food, chicken rice and had even operated a catering business as well.
He found it tough being in the Food and Beverage industry. The hours were long and he would have to stand most of the time, serving the customers and bearing with the heat.
Struck with Heart Attack and Kidney Failure
"I would drink up to nine canned drinks, four litres of water and have up to eight to nine meals a day. I led this kind of lifestyle for 20 years." It was no surprise when he had a heart attack in 2005. Two of his blood vessels were eighty per cent blocked. "Although I was not feeling well and I was scared that I could not attend my daughter's convocation, I did not go for any operation. I took medicine to control the problem." Mr Mok lived with his mother, who had diabetes and heart disease for forty years. His diet was influenced by her. Moreover, with his uncontrolled eating habits, his health failed. After taking medication for five years, he had a second heart attack. His body became bloated and his blood vessels were blocked. In 2010, he underwent a heart bypass.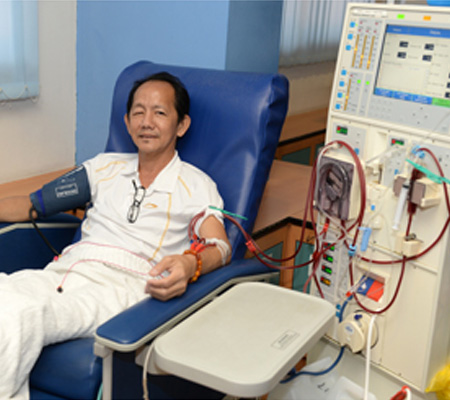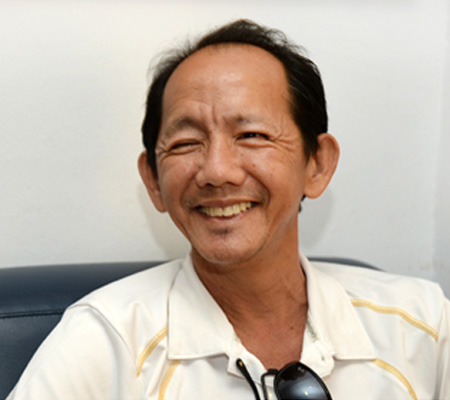 Changing His Bad Habits and Doing Volunteer Work
However, his kidneys were damaged. He was hospitalised for three months and had to start dialysis. He is now receiving treatment at NKF's dialysis centre in Bedok. With NKF subsidy, he does not have to pay anything for his treatment. While in hospital, he made a resolution that if he was to be discharged, he would control his fiery temper and be a volunteer to help others.
During the first six months of dialysis, he could not move around freely and would often feel giddy, nauseous and experience cramps in his legs. He now eats very simply and avoids deep fried and oily food. He will take more meals but in smaller portions. He has up to four meals a day and only one meal includes rice.
Mr Mok can only consume 800ml of water, which is equivalent to three cups per day. He regrets not taking care of his health in his younger days. Now, he only hopes to maintain his health. Mr Mok has two daughters – a 24 year-old badminton coach and a 22 year-old insurance administrative clerk. His elder daughter will call him thrice a day to remind him to take his medicine.
Maintains a Positive Outlook on Life
He has to take calcium tablets and other pills which help to control his diabetes and cholesterol. He is often alone at home as his wife sells chicken rice at a food stall. He loves to travel and although he cannot go for overseas trips, he feels happy and positive from the trips he went for previously.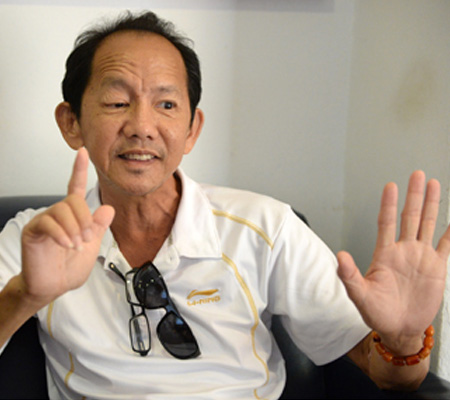 Mr Mok had a bad temper. In the initial stage of dialysis, he would shout at the nurses and also scold them. He feels that new patients generally find it hard to accept the fact that they need to undergo dialysis. Now, his temper has improved and even counsels other patients.