61-year-old Madam Lau Heng Ing suffers from kidney failure, diabetes, joint degeneration and high cholesterol. Her age and multiple chronic conditions put her at greater risk of falling, and as a consequence, she had two serious falls since starting dialysis in 2007. It also affected her mobility, making her unable to attend scheduled dialysis treatment at NKF's dialysis centre. She now uses a walking aid and special footwear to move about. Her daughter and husband are working and hence, they are unable to keep a watchful eye on her.
"I am glad that NKF is working closely with me and my family to reduce my risk of falling at home and outside. I am now more alert and aware of my surroundings."
– Madam Lau who is benefiting from the Fall Prevention Programme
Many kidney patients like Madam Lau are the reason why NKF initiated a volunteer-helmed Fall Prevention Programme in partnership with the Singapore Institute of Technology to help patients, especially those who are older and frailer. One fall incident tends to lead to repeated falls over time due to reasons such as weakened reflexes and muscles after the first fall. Patients may have to depend on a walker or wheelchair as a result. They may also restrict their mobility and miss dialysis sessions due to fear of falling.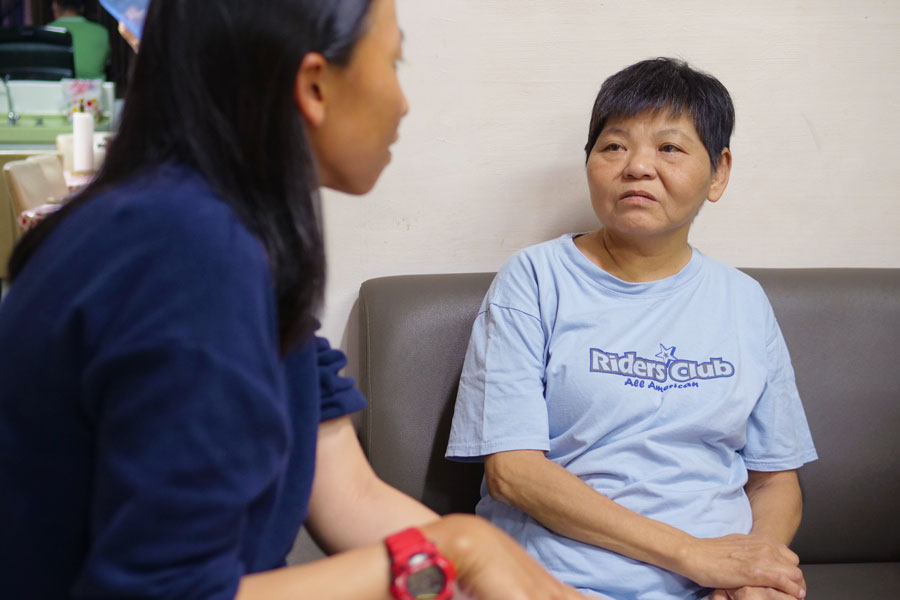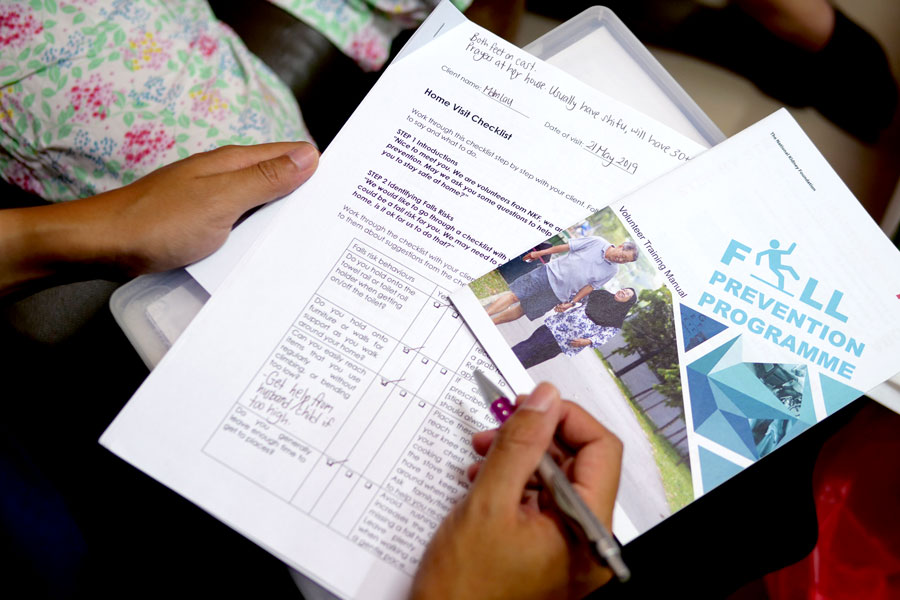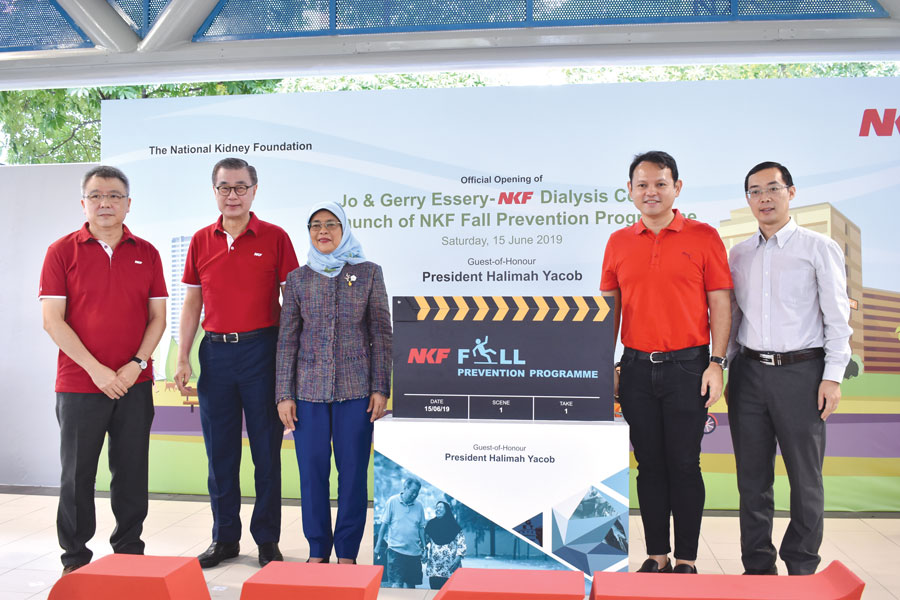 President Halimah Yacob launched the Fall Prevention Programme at the opening of NKF's new dialysis centre in Marsiling on 15 June 2019.