A hero to his daughter, a fearless fighter in life's battles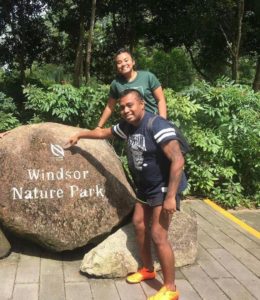 To Mohd Faizal bin Kamaruddin, a single father who was diagnosed with kidney failure 4 years ago, raising his daughter to become a strong and independent lady is his motivation in life. When Faizal was first diagnosed, he was neither dejected nor disheartened; his immediate concern was instead about how he could support his mother and daughter and allow them to continue leading a life without worries.
Shouldering the responsibilities as a double parent, he spent all his time juggling work and taking care of his family. Faizal's unconditional love for his daughter as she grew up is like an anchor that keeps her grounded, spurring her on as she achieves her dreams of becoming a medical student.
"Since starting dialysis, I can only take on freelance design jobs as I have to frequently rush between helping my mum who runs a stall at a school canteen and attending dialysis sessions. I also try to be strong for my daughter who is already coping with life without a mother since she was 7 years old, so that she can have a happy childhood and proper upbringing.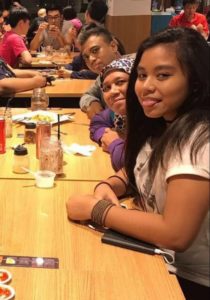 With NKF's support in terms of access to dialysis and conducting of regular activities to engage patients, I don't feel lonely in this journey. I am immensely grateful to all of the kind-hearted people who have supported patients like me, allowing me to fulfil my duty as a father and son and spend time together with my daughter.
There are many patients like me out there and I hope that you can help out if you have the means to do so, giving them a chance to continue fighting their battle and living life as much as they can."
         — Mohd Faizal bin Kamaruddin
Show Your Support This Father's Day!