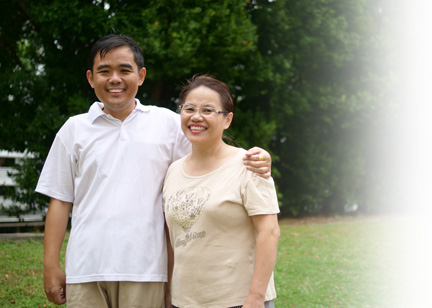 "I would do anything to save my son."
– Madam Ng Sai Pheng
Madam Ng Sai Pheng, 60, wakes up at 4.30am to cook and pack lunch for herself and her son to take to work before heading to her workplace where she works as a drink stall supervisor. To earn a little more, she works on Sundays at a fast food restaurant. She is a single parent of three grown-up children and has been taking care of them since young.
A mother's unconditional love
However, for Madam Ng, a mother's love goes far beyond the ordinary. She gave her eldest child, William Tan, the ultimate gift of life – her kidney. The successful transplant took place on 30 August 2017. More than a year on, both mother and son are doing well. William, 32, who is also diabetic and visually impaired in his left eye, is now living a life free of dialysis.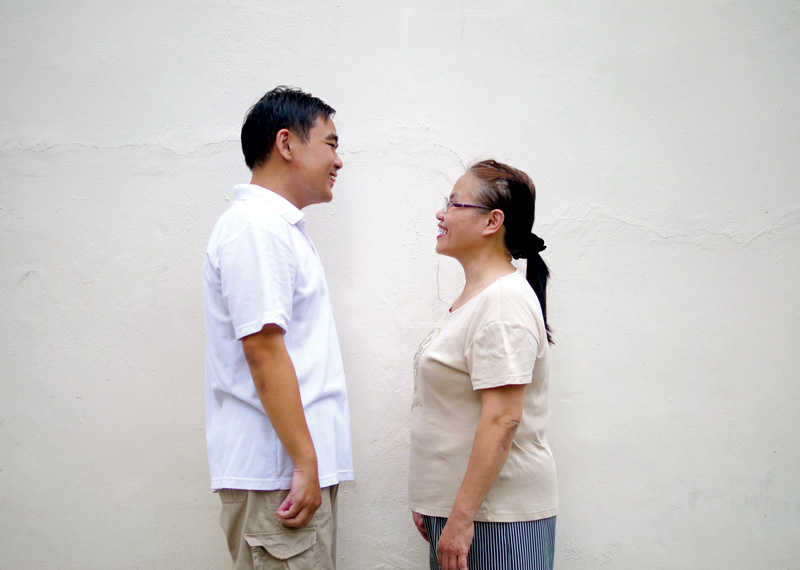 Putting up a brave front
When William was diagnosed with kidney failure around September 2016, Madam Ng put on a brave front as William was still in denial and was not prepared for dialysis. Hiding her countless worries, she encouraged him to go for treatment, even though she constantly broke down in her room. "My son had never seen me cry," she confessed. During a consultation session with William's doctor, his doctor asked if he had considered a kidney transplant. It could take up to nine years if he was put on the waiting list to receive a kidney from a deceased donor. William's doctor asked if they had any suitable living donor in mind or if anyone had come forward to donate his or her kidney. Without hesitation, Madam Ng said, "I would do anything to save my son." William, who works as a training and development manager, had the support and understanding of his boss, more so as his boss' father was a kidney transplant recipient. Madam Ng's superiors were also very supportive, enabling her to take leave and recuperate post-surgery.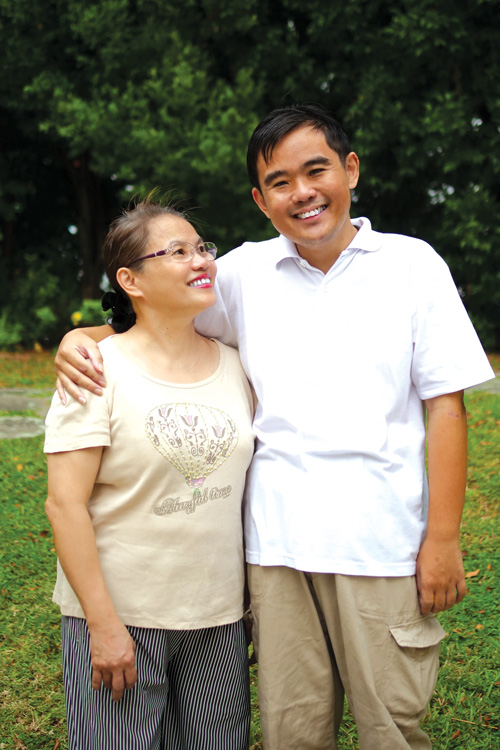 A suitable match
Madam Ng underwent a full body check-up to ensure her kidney was suitable for transplant and that she was fit enough to undergo the procedure. Although she and William had different blood types, Madam Ng was ecstatic to learn that she was a suitable match. "All I wished for was for the surgery to be a success and William to regain his health," said Madam Ng. She even delayed her knee surgery and endured the pain for one year just to go through the transplant for her son's sake.
Back to normal
Since the transplant, William has slowly resumed his active lifestyle like moderate hiking at MacRitchie Reservoir and hopes to start working out at the gym soon. He now watches his diet, eating less rice and going for sugar-free drinks. He also hopes to do volunteer work in the social service sector as he wants to make an impact in people's lives because of his own experience. As for Madam Ng, two days after being discharged, she was up and about doing her grocery shopping in the market and soon back at work. Mother and son also go for regular strolls or scooting around parks as a form of light exercise and bonding. William summed up his feelings for his mother, "She is a supermum!"
---
More assistance to promote live kidney transplant
NKF will reimburse pre-transplant screening and evaluation costs for up to two potential donors per kidney recipient to boost the uptake of live kidney donation. All potential kidney donors are required to undergo a series of thorough matching tests as prescribed by the restructured hospitals – around $2,000 to $3,500 during the evaluation process to ascertain if she or he is a suitable kidney donor. The reimbursement of the screening and evaluation costs aims to remove the first barrier and any financial concern a potential kidney donor may have.
To further encourage live kidney transplant, only the recipient is required to pass the means test instead of both recipient and donor under its current funding eligibility. NKF will also cover one-time reimbursement for loss of two months actual income or $8,500 whichever is lower, from $5,000 previously. The enhancements will take effect from 1 November 2018.
We will also be intensifying our initiatives to encourage more live kidney donations at all our dialysis centres.  One of which is to empower nurses to initiate conversations and encourage discussions amongst patients and family members, whilst at the same time to clarify any doubts and misconceptions patients and caregivers may have about kidney transplant.
About Kidney Live Donor Support Fund
The Fund covers the costs of annual health screenings and medical follow-ups; reimbursement of hospitalisation and surgical insurance premiums; and insurance coverage for the Group Living Policy, for which NKF has doubled the sum insured to $200,000. Thus far, 39 beneficiaries have received support from the Fund.